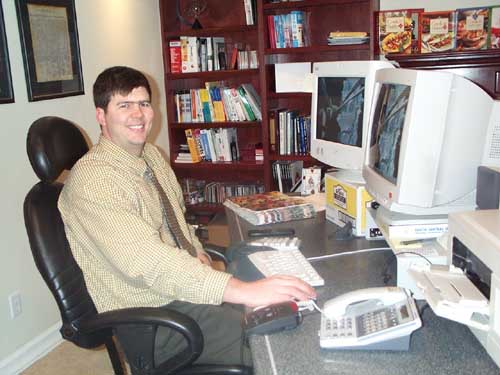 Importing Emailed Recipes into Cook'n
Q: If my sisters e-mail recipes to me, can I put them directly into Cook'n without having to re type them? Can we print out a whole section at a time, for a cookbook, for example? Thanks, Martha Campbell

A: Hello Martha,

The answer is yes! When your sisters e-mail recipes, they should follow these steps:


Start Cook'n, click Recipes on the toolbar, and select their cookbook.

Click Options|Export Data and save the recipes to a file.

Then when they send an e-mail message, they should simply attach the file to the message.

When you receive the e-mail message, you should simply click on the attachment and save it to the C:\Cook'n\Download folder. Cook'n will automatically add the new recipes to your existing database.

Dan @ DVO