Diabetic Cast Iron
"Covered Wagon" Cookin'
by David Herzog
---
---
NOTE: You must have Cook'n installed to use this download!
---
Diabetic Cast Iron
"Covered Wagon" Cookin'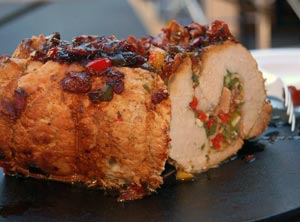 Welcome to Diabetic Cast Iron "Covered Wagon" Cookin'. Through the many years of Camp Dutch oven cooking I have not seen very many recipes which were suitable for those with Diabetes or in need of reduced calorie diets. Although I am not a trained dietician I have cooked many recipes which fit my "Sugar Free" diet requirements. Many if not most of these recipes which I have written in this cook book are for your enjoyment to share with your family. Although some of these recipes to have a small amount of sugar in some recipes, sugar is an essential part of the chemistry in the recipe not for taste but for certain chemical reactions and food changes to occur. Some examples of these reactions would be leavening or rising of breads, another would be tenderizing of meats in certain dishes.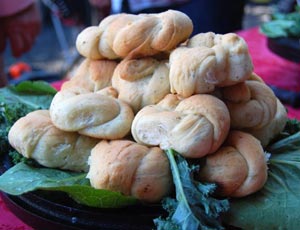 Along with the first "Covered Wagon" cook book which I have written, the recipes here may also be used in your home kitchen as well as out at the camp site in your camp kitchen. Feel free to modify or change the recipes I have written here, as they are a base or beginning guide to give you, the Dutch oven cook, an idea of a dish to prepare for your friends and loved ones. This book is only to get you started in your creative Dutch oven cooking ideas.
Cooking in a Camp Dutch oven or "Covered Wagon" is not complicated and can be easily mastered by any person who enjoys food at home and at the camp site. All you need to do is be familiar with your heat source and more importantly comfortable with the recipe which you are cooking. Remember, don't try a new recipe at camp, practice it at home on the stove or in the oven first then try it in the Dutch oven, then at last, try it using charcoal in your back yard. Remember no matter what you are cooking in your "Covered Wagon" or Camp Dutch oven you need to PRACTICE, PRACTICE, PRACTICE!!! Keep your coals hot and may your ovens never cool!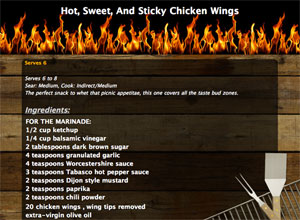 A Few Example Recipe's include:
Chicken Enchilada Casserole Verde
Baking with Sourdough starters
Kickin' Tuna Salad
Dave's Accident Sausage Breakfast
Kung Pao Chicken and Chipotle Apple Pecan Cake
---
Recipe Included with this Cookbook:
140 Biscuits in a 14-inch Dutch oven
_Baking Temperature Chart for Camp Dutch Ovens
_Cast Iron Basics
_Cooking Measurements
_Terms And Glossary
_Welcome To Diabetic Cast Iron "Covered Wagon" Cookin
Andoullie Smoked Sausage Dressing
Apple Fritters
Baking With A Sourdough Starter
Basic Pizza Dough
BBQ Pizza On A Lid
BBQ Turkey
Beef Carnitas
Beer Bread
Biscuit Topped Chicken Potpies
Braised Cabbage and Turkey Sausage
Breakfast Bread Pudding
Brown Vegetarian Stew
Bungleboori Bread*
Buttermilk Ranch Style Dressing
Camp Coffee
Chicken Enchilada Casserole Verde
Chicken Marsala
Chicken or Pork Tortilla Casserole*
Chicken Picatta
Chipotle Apple Pecan Cake
Chipotle Pepper Mayonnaise
Cockaleekie Soup
Corn Tortillas
Cornbread Dressing
Crawfish Pie
Dave's Accident Sausage Breakfast
Dave's Buttered Buttermilk Biscuits
Dave's Country Sausage Gravy
Dave's Famous Beer Can Chicken
Dave's Famous Beer Can Turkey
Dave's Gourmet Chicken Salad
Dave's Sourdough Beer Bread
Dutch oven Refried Beans
Easy Dutch Oven Scones
Easy Rice Pilaf
Easy Sugar Free Quick Dutch Oven Donuts
Emeril's Essence
Fish Taco Seasoning
Fresh Flour Tortillas
Fresh Sugar-Free Lemon Aide
Garlic and Cheddar Buttermilk Biscuits
Garlic French Fries*
Happy Campers Dog Dish Meatloaf
Hollandaise Sauce*
Hot Brown Sandwich
Hot German Potato Salad
Kickin' Tuna Salad
Kraut 'N Beef Stuffed Bread
Kung Pao Chicken
Lamb Stuffed Grape Leaves
Mashed Cauliflower
Mexican Spoon Bread*
Molten Irish Cream Chocolate Cakes
No-Knead Bread
Oyster Dressing
Pico de Gallo
Po' Man's Beef Wellington
Pork Carnitas in a Dutch Oven
Pretzels
Quick French Onion Soup
Red and White Fish Tacos
Rocker M Bread Roll*
Sausage Stuffed Manicotti*
Scotch Bonnet Marmalade
Smothered and Covered Breakfast*
Sourdough Biscuits
Sourdough Parmesan Rolls
Spicy Mud Bug Cakes
Sugar Free Cheesecake
Sugar-Free Cranberry Sauce
Sugar-Free Rhubarb Crisp
Sweet Potato Eggplant Gravy
Tandori Chicken
Timber Cove Homefries*
Traditional Philly Cheese-Steak Sandwiches
Tropical Fruit Salsa*
Turducken*
Turkey and Shrimp Won Tons
Wild Rice Pilaf
Won Ton Soup
---
Cook'n Is Several Products in One!