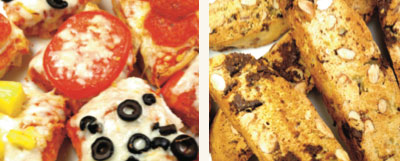 Your Time to Cook
by Robert L. Blakeslee
---
---
NOTE: You must have Cook'n installed to use this download!
---
Over 230 easy-to-prepare kitchen-tested recipes.
Lots of full-color photos.
A comprehensive A-to-Z glossary of basic cooking terms.
Clear descriptions of essential cooking and baking techniques.
Practical information on choosing and using kitchen tools, utensils, and appliances.
Extensive food glossaries.
Safe food-handling practices.
Invaluable guidelines for buying, storing, and cooking various foods.
Foolproof methods for testing the doneness of cooked foods.
Handy charts for ingredient substitutions and lower-fat/calorie options.
Taste-tempting menus for cocktail parties and four-course dinners.
Fun and entertaining wedding facts and trivia throughout.
New Cook'n Theme included
Save time and money by using Cook'n
A First Cookbook For Newlyweds, Couples & Lovers
For some people, cooking a meal is as easy and effortless as a walk in the park. But for others, even frying an egg may seem like a hike up Mount Everest. Designed for everyone who feels clueless in the kitchen, Your Time to Cook is a true "first" cookbook, packed with important kitchen essentials and cooking fundamentals—as well as a collection of basic, easy-to-prepare recipes.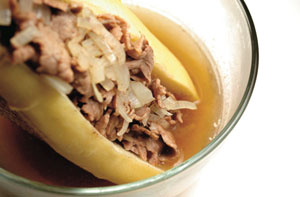 Kicking off the book is an introduction to kitchen gadgets and gizmos, essential guidelines for stocking the pantry, and a review of common cooking terms and food-preparation techniques. Hundreds of magnificent full-color photographs help make the information clear and accessible--whether it is a description of how to chop an onion, scramble an egg, cook the perfect steak, or brew the best cup of coffee. Over 230 foolproof recipes include everything from breakfast favorites and party appetizers to hearty soups, salads, veggie side dishes, pastas, and seafood, as well as chicken, beef, pork, and lamb dishes. There is also a dessert chapter that's packed with your favorite sweet treats. To ensure a perfect meal every time, photos accompany each recipe's step-by-step directions, while practical tips and "tricks" make sure that each meal is not only picture perfect, but also perfectly delicious.
Whether you are a newlywed struggling in your first kitchen, a single out on your own, or just someone who'd like to gain more culinary confidence, Your Time to Cook is a valuable reference--one that will become the cornerstone of your cooking experience. May it help make your kitchen a happy place where you share good food, good times, and good memories.
About The Author
Robert L. Blakeslee earned his bachelor's degree in fine arts at the California College of the Arts (CCA) in Northern California. He has been a college professor at the International Fine Arts College in Miami, Florida, and is an internationally published award-winning graphic designer, art director, and creative director, as well as a cookbook illustrator and photographer. Robert L. Blakeslee earned his bachelor's degree in fine arts at the California College of the Arts (CCA) in Northern California. He has been a college professor at the International Fine Arts College in Miami, Florida, and is an internationally published award-winning graphic designer, art director, and creative director, as well as a cookbook illustrator and photographer.
CONTENTS
---
Recipe Included with this Cookbook:
A Better Brew
A Happy Kitchen
A Trip Down the Baking Aisle
Acorn Squash
Ahi Tuna Burritos
Alfredo Sauce
All Bottled Up
Almond-Poppyseed Muffins
American Theme
Apple-Blueberry-Walnut Pie
Asparagus with Mustard Dressing
Aye Yi Yi Chili Peppers
Bad Boy Burritos
Baked Beans
Baked Brie en Croute
Baked Cod
Baked Polenta
Baked Potatoes
Baked Spaghetti
Banana-Berry Smoothie
Barbecue Night
Basic Baking Techniques
Basic Fruit Punch
Basil 'n Cheese Twirlies
BBQ Chicken
BBQ Ribs
Beans, Beans...The Musical Fruit
Bearnaise Sauce
Beef Stroganoff
Before You Cook, Read This
Berry Good Syrup
Berry, Berry Nice
Big Bird
Black Bean Salsa
Blue Cheese
Bob's Kabobs
Boiled Shrimp
Boiling and Simmering
Bread Pudding
Broccoli Souffle
Broth Basics
Caesar Salad
Can You Salsa?
Candied Sweet Taters
Candles and Centerpieces
Careful With That Knife
Carrot-Pineapple Cupcakes
Cheese Omelet
Chef Salad
Chicken Caesar Salad Wrap
Chicken Chow Mein
Chicken Enchiladas
Chicken Fajitas
Chicken Paprikash
Chicken Pasta Salad
Chicken Tenders in Cream Sauce
Chicken Tortilla Soup
Choco Pudding
Chocolate Almond Biscotti
Chocolate Almond Torte
Chocolate Chip Cookies
Chocolate Cream Pie
Chocolate Cream Puffs
Chocolate Milkshake
Choosing the Best Coffee Grind
Chopping, Grating, and More
Clam Dip
Clam Sauce
Club Sandwich
Cocktail Sauce
Coconut Curry Chowder
Coconut Custard
Cooking Pasta
Cooking Terms from A to Z
Cooking the Perfect Steak
Corn On and Off the Cob
Cornbread
Cornbread Apple Sausage Stuffing
Cranberry Bread
Cranberry Sauce
Cream Cheese Frosting
Cream Sauce
Creamy Tomato Soup
Crustaceans and Mollusks
Cutlets in Lemon Caper Sauce
Cutting Up a Flippin Bird
Deep Fried Mahi-Mahi
Devilish Eggs
Does This Smell Funny?
Dressing It Up
Easy Cheesy Chili Mac
Easy Pot Roast
Easy Roasted Chicken
Egg-ceptional Egg Salad
Eggs 'n Caviar
Electric Gizmos
Enjoy the Adventure
Extra-Crispy Fried Chicken
EZ Banana Bread
EZ Eggs Benedict
EZ Hollandaise Sauce
Fantastic Fried Chicken
Fire It Up!
Fish Facts
Fish Night
Fish Tacos
Flour Power
Flower Power
Fowl Play
French Dip
French Onion Soup
French Theme
Fried Rice
Gadgets from A to Z
Garlic Bread
Gotta Have Food
Gourmet Chicken Salad
Gravy, Turkey!
Greek Chicken
Greek Night
Greek Shrimp
Greek Theme
Greek-Style Lamb Stew
Green Beans and Mushrooms
Grilled Cheese
Grilled PB&J
Grilled Salmon
Hasbrowns
Have a Cup of Joe
Have Your Cake...
Hey Porky!
Holey Waffles
Holy Guacamole
Home Fries
Homemade Pie Crust
Honey and the Moon
Hot Chocolate
Hot Christmas Punch
Hot Dog!
Hot Fudge Sundae
How Do You Like Them Apples?
How Do You Measure Up?
How Do You Propose?
How Many Apples In A...
How Sweet It Is
How To Buffet
Huevos Rancheros
Hummus
Hungarian Fries
I Love Onions So Much, They Make Me Cry!
I Think That Potatoe Has Its Eyes on Me
If You're Outta Dis
In The Can
Indian Chicken Curry
It Cost How Much?
Italian
Italian Deli Sub
Italian Night 1
Italian Night 2
Italian Theme
Italian Vegetable Soup
Killer Quesadillas
King Crab with Butter Sauce
Lentil Soup
Let Us Eat Lettuce
Let's Get Glassy
Let's Get Saucy!
Let's Go Shopping
Let's Spice It Up!
Let's Talk Lamb
Lily Fold
Lox and Bagel Plate
Macaroni 'n Cheese
Macho Nachos
Makin' Bacon...
Makin' Da Coffee
Mama Mia! Atsa Lotta Pasta!
Mama's Chicken Soup
Mama's Lasagna
Manicotti...You Stuff It!
Maple-Glazed Ham
Marinara Sauce
Marinated Mushrooms
Mashed Potatoes
Me Gusta Tacos!
Mediterranean-Style Pork Chops
Meet Some Meat
Menu for Burger Night
Mexican Dip
Mexican Fiesta 1
Mexican Fiesta 2
Mexican Theme
Mexican Wedding Cakes
Minestrone!
Mini Pizzas
Mixed-Up Salad
More Food, Less Guilt
More Weddings of the World
Moroccan Chicken
Mushroom 'n Onion Topping
Mussels au Currie
My Little Muffin Pan
Napkin Magic
Native and Tribal Wedding Customs
Nirvana Meatloaf
Nuit Francais
Ole! Breakfast Burritos
Omelet Variations
OMG! Deli Reuben
OMG! Refried Beans
Opa! Greek Salad
Open Up!
Oven Fried Chicken
Pan-Fried Loin Lamb Chops
Pan-Fried Sole Almondine
Pan-Fried Steak with Gravy
Pancakes to Flip You Out
Parmesan Couscous
Pecan Pie
Pepper Steak
Perfect Lemonade
Perfect Potater Salad
Pesto
Philly Cheesesteak
Poached Eggs and Naked Boiled Eggs
Portabella Pocket
Potatoes au Gratin
Potz 'n Panz
Preparation Techniques
Pumpkin Chiffon Cheesecake
Ragin' Cocktail Parties
Real Smoothie!
Rice Is Nice...Especially With Some Spice
Rice-otto
Rich 'n Delicious Chocolate Cake
Rich Chocolate Frosting
Rites of Passage
Roast Beef with New Potatoes
Roasting Them Beans
Rockin' Four-Course Dinners
Rosemary Pork Loin
Rowbear's Cordon Bleu
Salmon Toast
Salmon with Cilantro Sauce
Sandwich Basics
Sangria
Sauteed Vegetable Medley
Scrambled Eggs
Serve It Up!
Shark Kabobs
She's a Real Tomato
Shrimp Gumbo
Shrimp Scampi
Soft and Hard Boiled Eggs
Something Fishy
Soup Is Totally Hot!
Sour Cream Ranch
Spanish Rice
Spice-Rubbed Baked Ribs
Squash, Anyone?
Steak Night 1
Steak Night 2
Stir-Fry Beef
Stovetop Rice
Strawberry Shortcake
Stuff It!
Stuffed Mushrooms
Stuffed Pork Chops
Sunny Side Up, Basted, and Eggs Over Easy
Table for Two (Or More)
Tartar Sauce
Tea for Me
The Frosting on the Cake
The Perfect Cheeseburger
The Skinny on Espresso
The Super Silverware Napkin Roll
The Wonderful World of Dating
There's Some Fungus Among Us
Thousand Island
Throw the Rice
Toast Francais
Tomato Meat Sauce
Tortellini with Roberto Sauce
Triangle Fold
Tropical Fruit Punch
Tuna in a Salad?
Tuna Melt
Twice Baked Potatoes
Upside Down Beef Tamale Pie
Veg-o-Rama
Veggie Dip
Veggie Tempura
Very Engaging
Very Superstitious
Vinaigrette
Vodka Sauce
Warm Spinach Salad
Wedding and Cakes
Wedding Potpourri
Weddings of the World
What Does That Mean?
What's Cooking?
What's Your Favorite Whine?
Who Said That?
Wine Serving Chart
Yams 'n Apples
Yorkshire Pudding
You Don't Know Beans
You Little Shrimp Salad
You Silly Sausage
You're Really Milking It!
You're Wearing What, Where?
---
Cook'n Is Several Products in One!