Alluring Hors d'oeuvres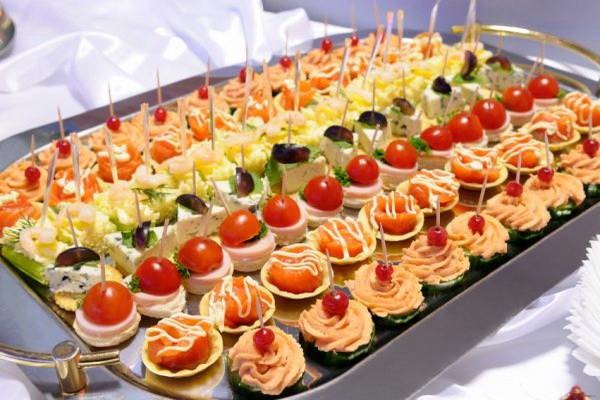 Appetizers never get enough credit, in my opinion. They're a great way to keep people entertained at the table before dinner is served. Much of being social takes place around food, have you noticed? So serve these mouthwatering delights, and watch your crowd enjoy the party before it even begins.
The word hors d'oeuvre, is French, but one of my favorite recipes is Italian. A caprese (pronounced kuh-preh-zey). Grab a handful of cherry tomatoes, some fresh mozzarella, and fresh basil leaves. Stick a toothpick through half a tomato, a small cube of cheese, with a little basil on top. These are sure to please, and serve as cultured starter. Sprinkle with balsamic vinegar and olive oil for show.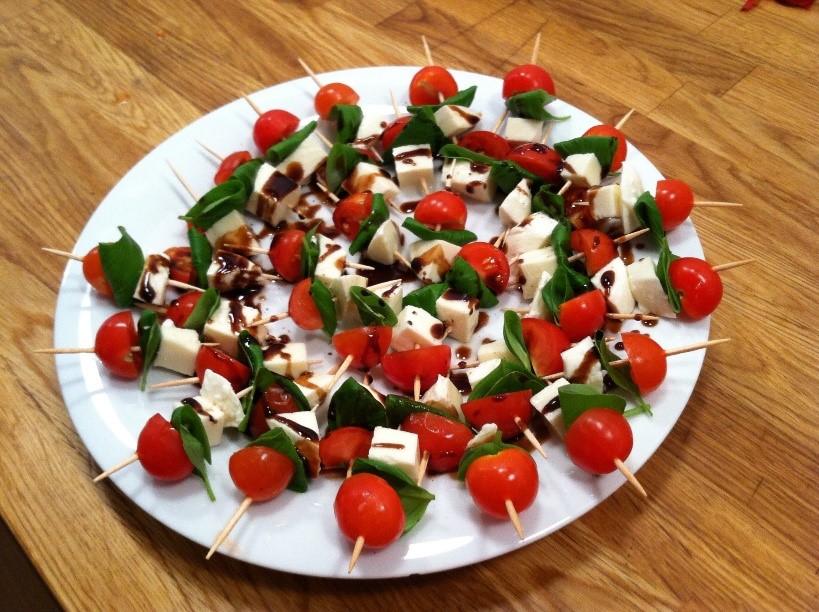 Some people don't love tomatoes, so go simple. Grapes and cheese. My personal favorite is a nice medium cheddar. Apple or pear slices work well with cheese also. A Colby cheese is a great way to go with these sweet, mild-flavored fruits, too. The wonderful thing about these substitutions is the crispness to them, bringing a sophisticated feel to the palate.
Speaking of fruit, apple slices coated in Nutella, topped off with a few marshmallows is a great starter for kids. The marshmallows aren't necessary. The original recipe called for peanut butter, but yours sincerely has a peanut allergy and is always looking for a new spin on some great sounding foods.
Kids or adults, hog dogs in crescent rolls are delicious. Cut the hot dog in half, tear the crescent dough in half and wrap them, bake them, then serve with a toothpick. At Halloween these can be made to look like mummies. For some extra yum, add a slice of your favorite cheese!
Mini wieners in a crock pot will work for that Christmas party coming up. Serve the toothpicks on the side and let people pick their own. It's so simple, it's ridiculous. You can never go wrong with these. Or deviled eggs. I don't know what it is about deviled eggs, perhaps it's that dash of paprika, but I'm a sucker for those things at any social gathering.
A recipe I recently found was for zucchini pizza. What? It's another simple one, though it takes some time. It's fun for everyone to put together, they bake quickly, and they'll be gone even quicker. Slice a zucchini into thin slices, lay the slices on a cookie sheet, and add spoonfuls of spaghetti sauce, a sprinkle of mozzarella, and a couple mini peperoni to top it off. Best served while still hot. They take about 10-12 minutes at 350.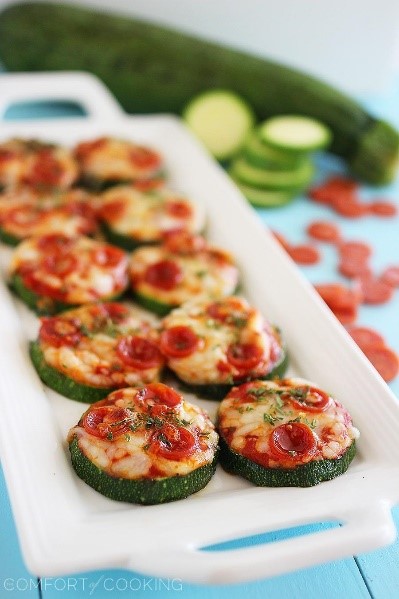 We've veered away from our sophisticated, tasteful hors d'oeuvres. Shrimps and cocktail sauce – a classic appetizer and easy to put together. Pour the cocktail sauce in a bowl, and line it with the shrimp. Another impressive way to serve these shellfish is to make shrimp scampi, and serve them individually tooth picked in a casserole dish full of the butter sauce. Not a seafood fan? Bruschetta is another classy pick.
The fancy hors d'oeuvres don't need to be complicated. Then again, neither do the fun ones. They may take a little time to put together, but ask someone to chip in. It will be worth it when you see how impressed your guests are. Plus, they're fun to eat!
Sources:
http://www.ruidoso.enmu.edu/~enmu/media/com_hikashop/upload/hors_doeuvres.jpg
http://leslieclairemay.files.wordpress.com/2012/07/20120716-192702.jpg
http://www.thecomfortofcooking.com/wp-content/uploads/2013/09/ZucchiniPizzaBites-1.jpg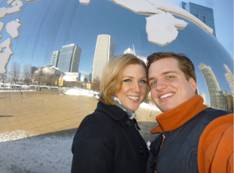 Mary Hildebrandt
Weekly Newsletter Contributor since 2014
Email the author! maryh@dvo.com