EASY Ways to Fix Furniture Scratches!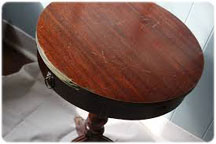 Furniture is meant to be used, and with use usually comes scratches and other signs of wear. Even though wear on furniture is normal and to be expected, it still can make a piece of furniture look junky, even if it is an expensive heirloom. But before refinishing your worn pieces or getting rid of them, try these quick fixes to cover up small scratches and imperfections. Notice how three of these fixes use products found in most kitchens!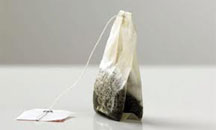 Repair wood scratches with Tea: Place a black (not herbal or green) tea bag in a mug and spoon a few tablespoons of hot water onto the bag. Let it steep for 2 to 3 minutes (the longer tea steeps, the darker it gets, so gauge steeping time to match the shade of the furniture that needs a fix). Dab the tea onto the scratches with a cotton swab, then quickly wipe away the excess with a paper towel to prevent the wood around the scratches from being stained. If the wood is a medium-dark color, you may need to apply the tea more than once.
Repair wood scratches with iodine: First aid for a scratch in dark wood calls for iodine. Apply it with a cotton swab, then wipe away the excess with a paper towel.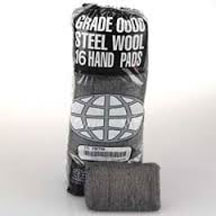 Rub out surface scratches: Rub out surface scratches in with a paste of mineral oil and pumice (available in powder form at hardware and paint stores). Using extra-fine-grade steel wool, rub the mixture into the scratched area. Then wipe it off and buff with a dry cloth.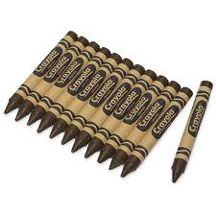 Cover-up scratches: Often covering up a furniture scratch is all that's needed. Choose a wax crayon that matches the color of the finish on your scratched furniture. Color in the scratch, then rub the spot with your finger to blend the crayon with the finish.
Another way to hide scratches is to cover them with an oil-based craft or artist's paint (from a tube). Choose a color that's darker than the finish on the furniture. Rub a little into the scratch, and the scratch will appear to blend in with the finish. (This doesn't work on furniture with a polyurethane finish.)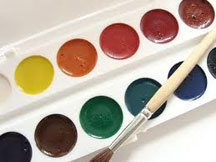 Blend scratches with paint: To hide scratches in varnished wooden furniture, apply watercolor paint to the affected area, using an artist's brush. Once a scratch is concealed, fill it in with varnish.
Another solution for a scratch mark in wood is to "paint" the scratch with a brown felt-tipped marker. When the ink dries, cover the spot with wax or varnish.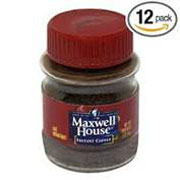 Cover scratches with instant coffee: If your scratched wooden furniture has a dark stain, use instant coffee to cover the scratch. Make a thick paste of the coffee granules and water, then rub the paste into the scratch.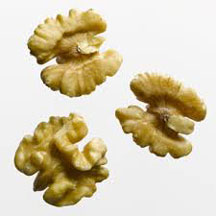 Fill the scratch with walnut meat: Use the oil from a walnut to conceal a surface scratch in wooden furniture. Crack the walnut and rub a piece of the walnut meat into the scratch. Polish the area with a soft rag, and the scratch should become invisible.
---
Sources:
www.myblessedlife.net
www.blog.missouriorganic.com
www.sanarhealth.com
www.unoclean.com
www.enasco.com
www.ehow.com
www.groceries4u.fit.edu
www.bonappetit.com
---
---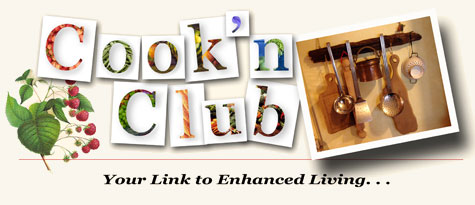 Contribute to the Cook'n Club!
DVO would love to publish your article, prose, photography and art as well as your cooking, kitchen and nutrition tips, tricks and secrets. Visit the Newsletter Submission / Win Win for All section in our Forum for more information and details.