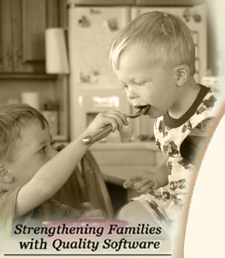 Cook'n Club Home
Subscribe Now!

Cook'n Forum
HomeCook'n Archive
Give-Aways

I have spent the last 2 hours reading your newsletter and wonderful recipes. I have already printed a whole bunch I want to try. I love them because they are using ingredients one has on hand. I love that and just wanted you to know how much we appreciate all your hard work in putting together this newsletter. Thank you very much.

Anna

Volume I - April 23, 2010
Strawberries — for Cheesecake and SO MUCH MORE!
by Alice Osborne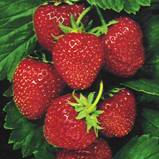 Strawberries—they're the fourth largest selling fruit in North America (following apples, oranges and bananas) and strawberries are available year round. They are a favorite among kids of all ages.
Truly, it would be very difficult to find someone who doesn't just love a big, juicy, sweet strawberry. And not only are they tasty and pretty to look at, they are packed with health benefits as well. For instance, did you know that...
Eight medium strawberries contain only 45 calories, yet provide you with more vitamin C than one orange?


Strawberries are packed with fiber and are high in folate and phytonutrients that will boost your general health, lower heart disease and cancer risk, and improve your memory?

And what's more, those pretty little berries do more than just please our palates and help our health: they clear up acne and oiliness, make skin younger and smoother, whiten teeth, reduce under-eye puffiness, leave hair glossy and beautifully conditioned, and so much more! Here's some cool information we found on one of our favorite health websites, Care2:



Quickest Strawberry Scrub Ever
Strawberry's main skin-pleasing ingredient is alpha-hydroxy acid, a great little substance that helps us slough off dead skin cells so that new, youthful skin is revealed. Here's a ridiculously easy way to get some of strawberry's benefits in a New York minute: just cut a berry in half, rub it over your face, and let it sit there for a few minutes, then rinse. Instantly softer, smoother skin!



Sweet Strawberry and Cream Mask
This recipe is so delicious–with berries, cream, and honey–that you might be tempted to eat it instead of putting on your face, but give it a try. It will leave your skin so soft and beautiful:

3-4 medium-sized ripe strawberries
1 tablespoon fresh heavy cream
1 tablespoon organic honey

1. Mash the strawberries with the back of a fork or puree them in a blender or food processor. Add the cream and honey to the puree to form a thick mixture.
2. Apply to the clean face and neck, avoiding the area around the eyes, and leave on for 10 minutes. Rinse off, using bottled or spring water and cotton pads.

Variations: Use yogurt with live and active cultures instead of the cream to balance the pH of the skin. You can also use raspberries instead of strawberries. This yogurt/raspberry combination is suitable for sensitive skin, and is less likely to cause minor irritation for anyone allergic to strawberries.



Strawberry Foot Scrub
Feet can use a little help in summer, when sandals expose rough dead skin for all to see. This easy scrub helps slough it all away:

8 strawberries
2 tablespoons olive oil
1 teaspoons kosher salt

Mix ingredients into a paste, massage well into feet, then rinse and dry.



Puffy Eye Remedy
Just place a few strawberry slices under your eyes and relax for 10 minutes, then remove the slices and moisturize.



Berry Good Acne Remedy
Many of us older women are learning the hard way that you don't have to be a teen to have acne! But whatever your age, if you get occasional blemishes, this formula is for you:

1/2 cup sliced strawberries
1 tablespoon sour cream

Mash well to combine, then apply this mixture to your face and allow to stay for 10 minutes or so. Rinse thoroughly.



Strawberry Mask for Oily Skin
Mix equal parts fresh strawberries and plain unsweetened yogurt, mashing to combine. Apply to face, allowing to stay on for around 10 minutes, Rinse.



Strawberry Tooth-Whitener
Simply rub crushed fresh strawberry pulp directly on your teeth to clean and gently remove stains.



Strawberry Hair Conditioner
If you want glossy, silky hair, this one's for you:

8 fresh strawberries
1 tablespoon mayonnaise

Mash ingredients thoroughly and massage into damp hair. Cover with a shower cap and a warm towel. Allow to stay on hair for at least 10 minutes, then shampoo as usual.

And of course, how could we talk about strawberries without dipping into the cheesecake realm? Here is my all time favorite strawberry cheesecake recipe—not only because it tastes fantastic, but because it's amazingly easy to make!

Easy Sour Cream Cheesecake
Serves 6-8

This easy sour cream cheesecake recipe is so simple to prepare. Try it and you'll certainly be adding it to your favorite dessert recipe collection. The addition of a strawberry topping is just the "icing" on the cake!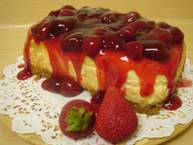 1 ˝ c shortbread cookie crumbs
2 Tbsp butter, melted
24 oz cream cheese, softened
14 oz sweetened condensed milk
8 oz sour cream
4 eggs
1 Tbsp vanilla extract

Preheat oven to 350 degrees F. Combine the cookie crumbs with the melted margarine. Press into bottom of a spring form pan. In mixing bowl, beat cheese until fluffy. Gradually beat in sweetened condensed milk. Beat until smooth. Beat in eggs, sour cream and vanilla. Pour into prepared pan. Bake 50-55 minutes or until lightly browned around the edges (center will be slightly soft). Cool and then chill in refrigerator. Garnish with sliced fresh strawberries.



Download this recipe.
---
(If YOU have a smart idea, won't you share it? Life is so much easier and we accomplish so much more when we pool our resources. And after all, we're all in this together. So email
patty@dvo.com
or
alice@dvo.com
with YOUR The Glorious Asparagus Spear!)
---
Contribute to the Cook'n Club!
DVO would love to publish your article, prose, photography and art as well as your cooking, kitchen and nutrition tips, tricks and secrets. Visit the Newsletter Submission / Win Win for All section in our Forum for more information and details.
---