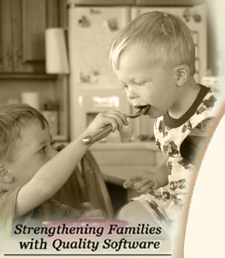 Cook'n Club Home
Subscribe Now!

Cook'n Forum
HomeCook'n Archive
Give-Aways

I have spent the last 2 hours reading your newsletter and wonderful recipes. I have already printed a whole bunch I want to try. I love them because they are using ingredients one has on hand. I love that and just wanted you to know how much we appreciate all your hard work in putting together this newsletter. Thank you very much.

Anna

Volume I - June 26, 2009
More Than One Way To...
Thanks to our great Cook'n Customer May Violet for your additional Yogurt Incubation Tips...
---
Here are two other easy ways to incubate yogurt:

Rice cooker set on "Warm": You would need to measure the temperature of your particular rice cooker first, by placing water in the rice cooker, leaving it on "warm" for an hour, then taking the temperature. If it is hotter than 120° you can't use that rice cooker to make yogurt. If the temperature is lower than 120°, you can make yogurt by setting your container (with a securely-closed lid) of warm milk mixed with starter yogurt in the rice cooker, surrounding the container with warm water, and placing the rice cooker lid on top. Make sure that the water in the rice cooker is not too high so that it does not leak into the yogurt container. Containers that work include: pint size wide mouth canning jar, or a quart-size plastic yogurt or cottage cheese tub. My rice cooker has a small round vent hole in the lid, and my stem thermometer fits through this hole, so I can monitor the temperature of the water. When it creeps toward 120°, I turn off the rice cooker for 30 minutes or so. I bought my rice cooker on sale at Target for $9.99 (regular price $14.95)

OR you can make Solar Energy Yogurt: Place the warm milk with starter in the container, close the lid securely (I use a quart size canning jar with lid.) Wrap in a thin black cloth( a black T shirt works), secure with rubber bands, and place in a sunny spot. Do not move for 3 hours. Check after three hours.


---
Contribute to the Cook'n Club!
DVO would love to publish your article, prose, photography and art as well as your cooking, kitchen and nutrition tips, tricks and secrets. Visit the Newsletter Submission / Win Win for All section in our Forum for more information and details.
---
---