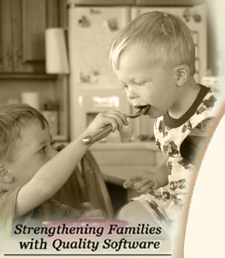 Cook'n Club Home
Subscribe Now!

Cook'n Forum
HomeCook'n Archive
Give-Aways

I have spent the last 2 hours reading your newsletter and wonderful recipes. I have already printed a whole bunch I want to try. I love them because they are using ingredients one has on hand. I love that and just wanted you to know how much we appreciate all your hard work in putting together this newsletter. Thank you very much.

Anna

Volume I - April 6, 2007
Gluten Free
Notes from Folks...



Dan - I recently purchased your recipe software and am excited about all that if offers.

There are a large number of people in my family and in the world who have food allergies. It is being discovered that a large part of the population 1 in 22 are allergic to wheat (celiac disease), they have a gut reaction or in my friends case a brain reaction (seizure). My poor daughter is allergic to wheat, dairy, eggs and soy, it is a challenge to eat out and we are cooking more and more at home.

I am learning how to cook with all kinds of different flours, substitutes and spices. I am excited about the flexibility and options that your product offers to me and my family and will share your company/product information with them, the support groups and my healthcare providers who I know treat other people with Celiac.

Here are some of the authors who have published gluten free cookbooks: Bette Hagman - The Gluten Free Gormet, Rebecca Reilly - Gluten Free Baking, Renee Loux - Living Cuisine, and Antoinette Savill - The Sensitive Gormet maybe you can add there cookbooks as an option.

You might consider a category for vitamins and suppliments, I have just made them a pantry item for now.

Keep up the good work!!

Sincerely,

Laura Collins




---
Contribute to the Cook'n Club!
DVO would love to publish your article, prose, photography and art as well as your cooking, kitchen and nutrition tips, tricks and secrets. Visit the Newsletter Submission / Win Win for All section in our Forum for more information and details.
---
---