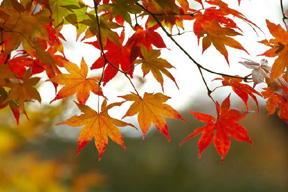 It's fall! – Time for Halloween, Thanksgiving and the dazzling pumpkin pie. Pie is usually the first word that comes to my mind when I hear the word pumpkin. But, pumpkins are not limited to pie. They can be used for decorating, eating and can even be used as a pet name for someone you love!
Pumpkins are high in fiber, low in calories, rich in vitamins A & B and a great source of potassium. Pumpkin recipes run a whole gamut of possibilities: muffins, cookies, pancakes, breads, pancakes, soups and even creamy savory sauces. Oh, the wonderful things you can do with a pumpkin!
Halloween is just around the corner and I bet your health conscious little wizard would like to make some Pumpkin juice. Hey, Harry Potter and friends love this stuff!!
Pumpkin Chocolate Chip Cookies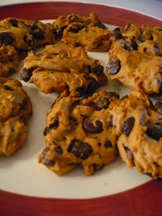 1 cup brown sugar
½ white sugar
1 ½ cups softened butter
2 eggs
1- 15oz can pumpkin
2 cups flour
1 Teaspoon vanilla
1 Tablespoon baking powder
1 ½ Teaspoons cinnamon
½ Teaspoon nutmeg
¼ Teaspoon ginger
½ Teaspoon salt
12 ounce bag chocolate chips
½ cup finely chopped walnuts
In a medium bowl, cream together softened butter and the sugars (brown & white). Add eggs and pumpkin; continue mixing until all ingredients are well mixed together. Add flour, baking powder, salt and spices. Mix well for about 2 minutes. Mix in chocolate chips and nuts.
Spray cookie sheet lightly with non stick spray. Bake at 375 degrees for about 12 to 14 minutes.
Pumpkin Cobbler
Crust
1 yellow cake mix
1 beaten egg
½ cup of soft butter
Mix together and press firmly in a 9X13 inch pan.
Filling
3 - 15 ounce cans of pumpkin
2 Teaspoons pumpkin pie spice
3 eggs
½ cup brown sugar
2/3 cup milk
Cream these ingredients together and pour over crust.
Topping
1 yellow cake mix
¾ cup butter
¼ cup white sugar
1 cup chopped Walnuts or Pecans
Bake at 350 degrees for 45 minutes. Serve with whipped cream.
Pumpkin and Sage Cream Sauce
1 cup heavy cream
½ cup of canned pumpkin
¼ cup grated parmesan cheese
1 Tablespoon butter
½ teaspoon salt
½ teaspoon fresh ground pepper
16 fresh sage leaves cut into thin strips
Combine the cream, canned pumpkin, cheese, sage, salt and pepper. Simmer for 10 minutes on low heat. Remove from heat and add butter. Toss with Fettuccini pasta.
Pumpkin Muffins
4 ½ cups flour
1 ½ Teaspoons salt
2 ¼ cups sugar
3 cups pumpkin (large can)
4 ½ Teaspoons cinnamon
2 ½ cups oil (or apple sauce)
1 Tablespoon baking powder
6 eggs
1 Tablespoon soda
In a large mixing bowl, combine dry ingredients. Beat in one at a time – pumpkin, oil and eggs. Bake at 350 degrees for 25 minutes. This recipe makes 4 ½ dozen muffins. These muffins freeze nicely too.
Pumpkin Pancakes
2 cups flour
1 Tablespoon baking powder
½ Teaspoon salt
2 Tablespoons sugar
1 Teaspoon pumpkin pie spice
2 eggs
1 ¾ cup of milk
3 Tablespoons melted butter
½ cup of canned pumpkin
In a large bowl, combine all dry ingredients. In a medium bowl, combine all the wet ingredients, then pour wet ingredients over dry ingredients and blend. Pour 1/8 to ¼ cup batter on hot grill (medium heat).
Harry Potter Pumpkin Juice
½ pound of fresh pumpkin
3 cups apple juice
1 ½ cups ginger ale
Make a long slit in the small pumpkin and microwave for 3 minutes. Cut the pumpkin into two pieces and scrape out seeds. Peel the pumpkin shell off and cut the pumpkin into 2 inch pieces. Cook with about ½ cup of water until soft. Mash in a blender of and strain through a cheese cloth. Add the apple juice and ginger ale and refrigerate until cold.
---
* DVO welcomes your kitchen hints and cooking or nutrition questions! Email us and we'll post your hints and Q/A's in upcoming newsletters! *