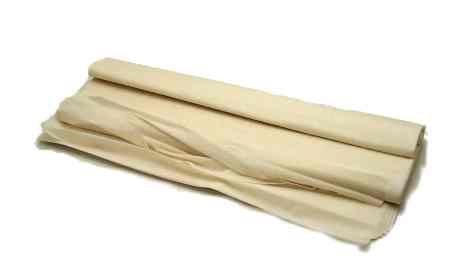 Phyllo dough is a fun substitute for pie crust or a basis for an eye popping appetizer. Phyllo dough is flakey and extremely versatile. From Thanksgiving, clear through the ushering in of the New Year, we are preparing desserts and appetizers for some of the many gatherings that invite family and friends in the spirit of celebration.
Whether itís a company party or preparing for a family party itís a good idea to have some attractive, bite size appetizers that will keep the party noteworthy.
Phyllo dough is paper thin sheets of dough that are layered together with butter. It is possible to make your own but it is a very time consuming and arduous process. This is one of those times homemade is not necessarily the best.
First and for most, make sure you check the expiration date on the package. Then be sure and read the instructions before getting started. Third and most important, keep the dough you are not currently working with under a damp cloth. The dough dries out very quickly.
Phyllo dough can be made into little tarts, cut in triangles and rolled over a filling, the dough can cut in a circle and wrapped around the filling, actually the dough can be cut into any shape. Kitchen shears work best for cutting the dough. With a knife you have more of a chance of tearing the sheets of dough. Edges, like pie dough, are sealed with an egg wash. The faster you work with the dough the more success you will have. Remember the dough dries out quickly.
If you are making appetizers, think of filling the dough with small amounts of Waldorf salad, egg roll fillings, fruit salads, chicken or shrimp. For desserts, try puddings, fruits and nuts, cheese cake, pie filling, etc.
Having Phyllo dough in your freezer can help keep you at the top of your game all through the holiday season!
---
* DVO welcomes your kitchen hints and cooking or nutrition questions! Email us and we'll post your hints and Q/A's in upcoming newsletters! *