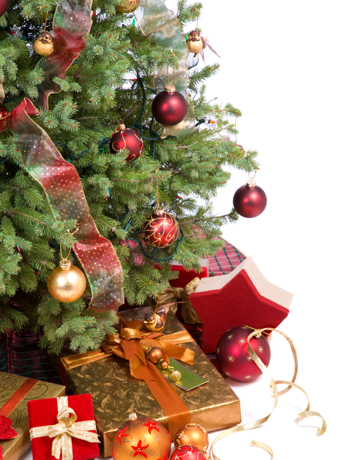 Christmastime congers up so many wonderfully colorful and delicious thoughts. From pretty lights and perfect packages to eyes full of excitement and the sweet smell in the air. What a wonderful time! And what could be more special at this time of year than the traditions we share with our loved ones?
Each family has its own traditions. Some are long standing, passed from generation to generation and some are just beginning. They are as different as the families that celebrate them.
Today I want to share a few special Christmas traditions from our family kitchen. Each December we would gather in the kitchen to make goodies to be shared with our neighbors. There were six kids in my family so these gatherings in the kitchen were chaotic to say the least, but such wonderful memories came out of that kitchen. As a mother myself I don't know how my mom could stand all the commotion in that little room, but I am so glad she did.
Though some of the recipes changed from year to year there were two that were always there. The first was corn pops. Mom would make a huge batch and then we would sit around the table and package it up in whatever tin or bag we were using and label them with the neighbors' names. I am fairly sure that only half of the large batch ever actually made it to the neighbors, but boy did we enjoy all the little nibbles we snuck. Here is that recipe:
CORN POPS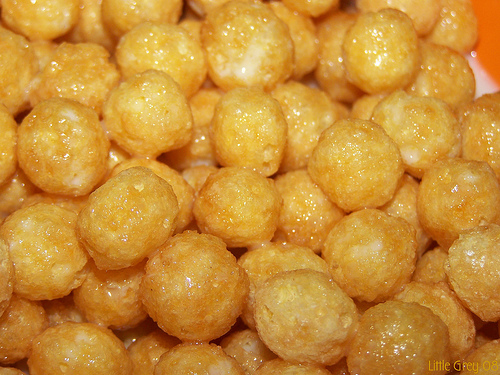 2 sticks butter
2 c. brown sugar
1/2 c. Karo (light)
1/2 tsp. vanilla
1/2 tsp. baking soda
2 pkgs. corn puffs
Boil for 5 minutes: butter, brown sugar and Karo. Stir in vanilla and baking soda. (This will bubble up.) Pour over corn puffs and stir until well coated. Add nuts if you wish. Bake at 250 degrees for 1 hour. Turn every 15 minutes.
The next Clayton family favorite is more than a tradition, it is a way of life! I Christmas without Mom's caramels wouldn't even be Christmas. As a child I knew how wonderful they tasted, but I didn't really enjoy the work that went on to making them and wrapping those wonderful little treats. As an adult I love that time around the table talking, sharing, working, and, of course, snacking! Now we have three generations gathered around my mom's large dining room table and I can guarantee that not even half of these make it to the neighbors. The first time one of these fantastic little morsels melts in your mouth you will understand just how much love went into that pot. Enjoy!
BEST EVER CARAMELS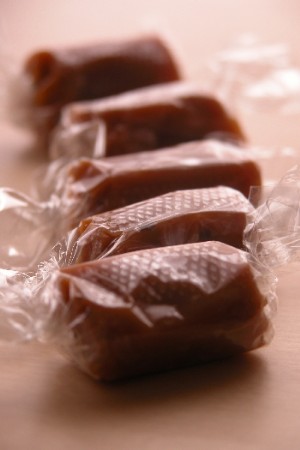 1 qt. white Karo
4 cups sugar
2 cubes butter
1 pint whipping cream
1 can evaporated milk
2 tsp. vanilla
Bring sugar and syrup to a hard boil in a large heavy saucepan. Add butter one cube at a time. Stir constantly! Add milk and cream alternately. Boil to 235 degrees. Add vanilla. Pour into large size, buttered pan. Cool. Serves: 60
Obviously we had the sweets covered, but even more important to our Christmas celebration was Christmas morning breakfast. Oh, my mouth is watering just thinking of it. This is the meal of all meals in my family. It is what we talk about all year long, but only eat on Christmas morning. It is just that special. We always called it Sausage Fondue, though I have no idea why because it is not a fondue dish, but in my house that is what it is called. I have seen a lot of variations of this same concept, but nothing has ever quite matched the giant pan on the table at Mom's house Christmas Morning.
Sausage Fondue
8 slice bread, broken (may use extra)
2 cups grated cheese
1 ½ lbs link sausage, browned
2 ¼ cups milk
¼ t dry mustard or 2 squirts mustard
4 eggs
1 can Cream of Mushroom Soup (may use Cream of Chicken)
½ cup milk
Put bread pieces in pan. Cover with cheese and sausage. Mix 2 ¼ cups milk, mustard, and eggs. Pour on top. Cover and let set overnight in refrigerator.
Mix soup and ½ cup milk and pour over top just before putting in the oven. Bake at 350 degrees for 1 ½ hours. Serves: 8
Every family has its own traditions in and out of the kitchen. They are the things we cherish (and certainly will cherish more and more down the road). Whether you try some of my favorite recipes or all your own, gather your loved ones around the table and create some special memories this Christmas season.
Merry Christmas to all, and to all yummy eats!
---
If you have any additional tips that you'd like to add, please post them on the
Cook'n Club Forum
(if you're a
Cook'n Club Member
)...or e-mail them to
Dan@dvo.com
.
---
Join the Cook'n Club!An unbeatable value with exclusive benefits for members only.
Enjoy articles like this and many other benefits when you join the Cook'n Club.
---