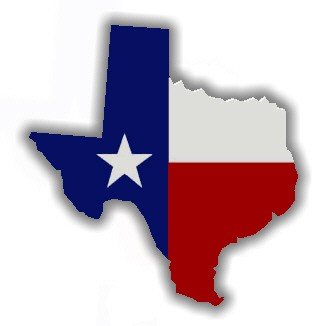 A signature of Texan recipes, pecans are tasty raw, candied, baked in a pie, added to salad… and on and on! Besides being scrumptious, pecans are rich in fiber, sodium-free, contain more than 19 vitamins and minerals and are recommended by the American Heart Association as a heart-healthy source of unsaturated fat. In fact, studies have shown that adding pecans to a traditional heart healthy diet can
double
the cholesterol-lowering effectiveness of the diet!
So enjoy pecans the way they do in Texas with these sweet and southern recipes.
Pecan Cream Cheese Pie
1 cup chopped pecans
½ cup flaked coconut
¼ cup butter or margarine, melted
4 ounces cream cheese, softened
¼ cup confectioners' sugar
1 ¾ cups whipped topping
1 9-inch pastry shell, baked and cooled
½ cup caramel ice cream topping
In a bowl, combine pecans, coconut and butter. Pour onto an ungreased 15x9-in. baking pan.
Bake at 350 degrees for 5-10 minutes or until golden brown, stirring occasionally. Cool.
In a mixing bowl, beat the cream cheese and sugar until smooth. Fold in whipped topping. Spoon into pastry shell. Sprinkle with coconut mixture. Drizzle with caramel topping. Refrigerate for at least 2 hours before serving.
Texas Pralines
1 cup sugar
1 cup packed brown sugar
½ cup water
2 tablespoons honey
½ teaspoon cinnamon
3 teaspoons vanilla extract
¼ teaspoon rum extract
3 cups pecan halves
In a heavy saucepan, combine the sugars, water, honey and cinnamon. Bring to a boil over medium heat; do not stir. Cook over medium heat until a candy thermometer reads 240 degrees F (soft-ball stage). Remove from the heat; add extracts. Cool to lukewarm without stirring. Beat with a mixer for 2-3 minutes or until creamy. Stir in pecans until coated. Turn onto waxed paper (mixture will be sticky); separate large clumps. Cool for several hours or until dry and sugary. Store in an airtight container.
Peach & Pecan Salad
3/4 cup pecans
2 ripe peaches
4 cups baby spinach, rinsed and dried
1/4 cup poppy seed salad dressing
Preheat oven to 350 degrees. Arrange pecans in a single layer on a baking sheet and roast in preheated oven for 7-10 minutes, until just beginning to darken. Remove from oven and set aside.
Peel peaches (if desired) and slice into bite-sized segments. Combine peaches, spinach and pecans in a large bowl. Toss with dressing until evenly coated, adding a little additional dressing, if necessary
---
* DVO welcomes your kitchen hints and cooking or nutrition questions! Email us and we'll post your hints and Q/A's in upcoming newsletters! *