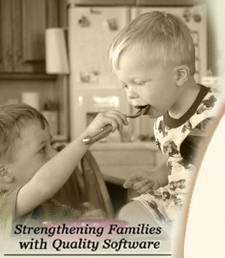 | | |
| --- | --- |
| Volume II | September 8, 2007 |
---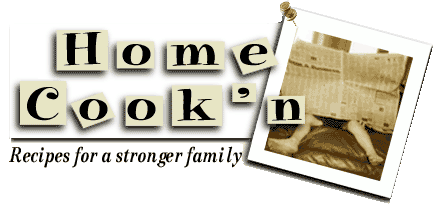 Over-Ripened Fruit
By Bethany Booth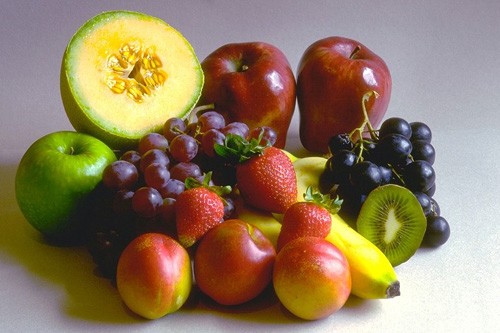 So you have canned, jammed, and given away as much as you possibly could and you are still overloaded with bushels of overripe fruit.
A few days ago your peach tree was bursting with beautifully ripe peaches and today it is still totally full of heavy ripe peaches and quickly becoming surrounded by a crowded, squishy graveyard of rotting peaches.
Don't worry! Slightly overripe fruit is perfect for making fruit leather. It is easy, fun for the kids, yummy and (unlike most store-bought fruit roll ups) nutritious to eat.
YOU WILL NEED:
Fresh, canned, or frozen fruit (2 ½ cups of fruit puree will make a leather that is 18"x14"x1/4")
Blender/food processor
Baking Sheets (sheets that have an edge work best)
Non-stick cooking spray

DIRECTIONS:



Wash and prepare fruit.

Puree fruit until very smooth.

Applesauce can be added to any other fruit to help make a smooth consistency and sweet flavor.

You can add water to help smooth out the fruit or juice (to add sweetness) but be aware that the more liquid you add, the longer the leather will take to dry!

Add any of the following that you prefer…

Sweetening, such as: sugar, honey, molasses, syrup…etc.

Spices, such as: cinnamon, allspice, ginger, mint, nutmeg, pumpkin pie spice…etc.

Flavorings, such as: almond extract, lemon extract, lemon/lime/orange juice or peel, vanilla flavoring…etc.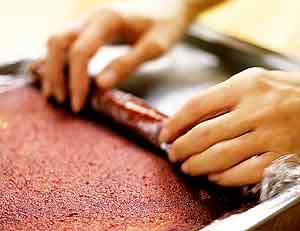 Spray baking sheet with non-stick cooking spray. You can also use plastic wrap for easier rolling and clean up, just be sure to spray both sides of the plastic wrap with non-stick cooking spay

Pour puree onto prepared sheet. You can make one big sheet or pour it into 4 separate 6" pancake shapes instead.

If you like, you can add…

Garnishes, such as: shredded coconut, chopped dried fruit, granola, mini marshmallows, chocolate chips, chopped nuts, sunflower/poppy/sesame seeds…etc.

Preheat oven to no higher than 150 degrees (any higher and you will cook, not dry the fruit).

Place baking sheet in the oven and prop the oven door open a little. The drying will take a long time (depending on how much moisture was in your fruit puree). Just check on it every couple of hours and as soon as the center is no longer gooey – it's done! You can also dry fruit leather in the sun but be sure to put some kind of netting over it to keep the bugs off.

A dehydrator is the quickest way to dry fruit leather (preserving more nutrients) and is relatively inexpensive to buy.

Once the center of the leather is totally dry you can remove it from the oven. While the leather is still warm, roll it up or cut into bite size pieces.

Storage (like you are going to have any left to store): To store for one week or less: cut rolled leather into bite size pieces and lightly dust with cornstarch, and wrap in plastic wrap. Store in air tight containers in a cool dark pantry. To store longer than a week keep fruit leather in the fridge or freezer. (Note: if you garnish with coconut or nuts it is best to store leather in the freezer).

Dried too Long? Don't worry if you end up drying the fruit a little too long and it becomes brittle; you have just made another tasty treat – Fruit Leather Chips!

Fruit leather chips are delicious crushed on top of ice cream, yogurt, hot cereal, and even cold cereal. You can even reconstitute and have applesauce (or another fruit sauce).

You can't go wrong with homemade fruit leather. So don't let your overripe fruit go to waste, make a yummy batch today!
---
If you have any additional tips that you'd like to add, please post them on the
Cook'n Club Forum
(if you're a
Cook'n Club Member
)...or e-mail them to
Dan@dvo.com
.
---
Join the Cook'n Club!An unbeatable value with exclusive benefits for members only.
Enjoy articles like this and many other benefits when you join the Cook'n Club.
---