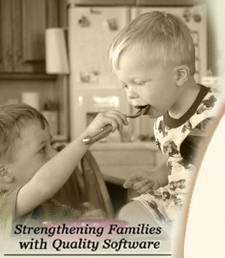 | | |
| --- | --- |
| Volume II | September 8, 2007 |
---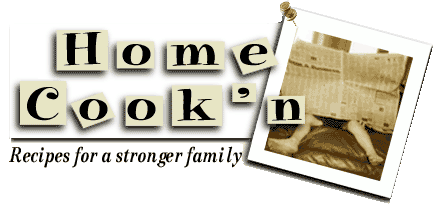 Lunch Box Blues?
By Bethany Booth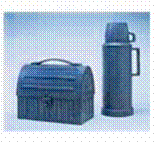 Not thrilled about getting back into to the lunch packing routine? Here are a few good ideas that might ease your lunch box blues.

Keep it Cool…
Freeze juice boxes, small water bottles or mini milk chugs and pack them in the lunchbox still frozen to keep other foods chilled until lunchtime. This way Jr. can enjoy a chilled lunch and a cold drink or if he's lucky and the juice isn't totally thawed…a slushy!

Be Sneaky…
Have a picky eater who refuses to eat vegetables? Sneak a few finely grated cucumbers, carrots, celery sticks or other veggies into her favorite sandwich, wrap, or salad…she'll never know she's eating something good for her.


Dip! Dip!
One of the major benefits of a brown bag lunch is that you decide what your child is given to eat. The hard part is that your kids decide whether they will actually eat it or not. Getting your kid to eat what you want him to is easy if you simply remember that kids love to DIP!

Want your child to eat…


Tuna?
Instead of a plain tuna sandwich on soggy bread, mix a little tuna with ranch dressing and send along a few salty crackers to dip.

Veggies?
Pack a little ranch for dipping. Be sure that the veggies are cut up into small slices or sticks that he can easily dip in the ranch.

Apples and Bananas?
Rather than an ordinary piece of fruit, slice it up and send a little caramel or strawberry yogurt for dipping. You can also try an apple sandwich or one of the other interesting apple ideas in the Table Talk article "An Apple a Day…"

Simplify…
Save yourself the trouble of cleaning out little containers; use plastic snack baggies to hold dressings and dips. Kids can open up a corner and pour or eat right out of the bag and then toss it.

Add a Touch Love…
Don't forget a little note to say, "I love you"! For a special occasion you might want to try a sheet of stickers or a new pencil, the smallest gesture can mean so much.

Clean Up…
Pack an antibacterial wipe or two for easy hand washing before and after eating.

If you want to make lunchtime into a real party, try packing a lunch with a theme such as the under the sea lunch ideas in this months Family Fun Times article "Octopus Dog". Whatever you pack for lunch just remember to mix it up. Even the most delicious lunch can get boring if you have to eat it every day.




---
Join the Cook'n Club!An unbeatable value with exclusive benefits for members only.
Enjoy articles like this and many other benefits when you join the Cook'n Club.
---