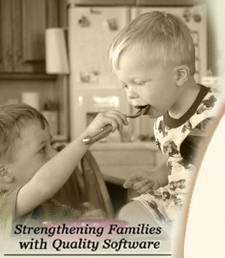 | | |
| --- | --- |
| Volume II | September 8, 2007 |
---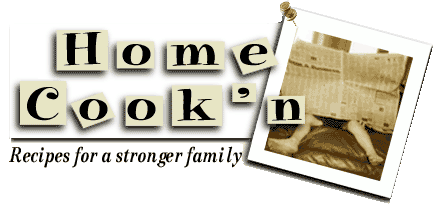 Brown Bag Lunch, The Grown-Up Way
By Camille Rhoades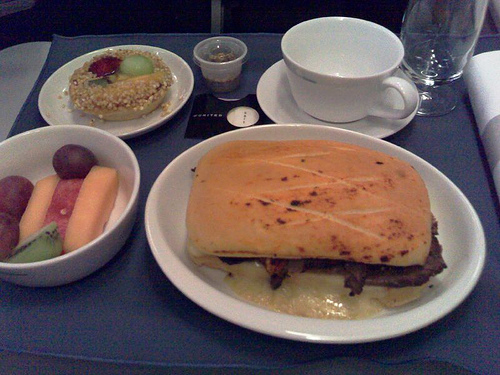 After enough years of making PB&J, tuna fish sandwiches, and chicken nuggets, you may find yourself in a bit of a rut. You are ready to head to the office with a quick lunch, but peanut butter just doesn't quite sound like the grown up meal you are looking for.

If you are interested in leaving the fast food chains behind and packing your own "grown up" lunch, here are a few tips to make the quick and easy changes!

1. Start With Your Foundation – Bread!
Wonder bread is actually not the only option out there. I know, I know, I am a mom and I get stuck there too. What? You are telling me I have choices? After hundreds of lunches for toddlers who opposed anything else, I had forgotten all about the others! Change up the taste of your sandwich by trying pitas, bagels, rolls, whole wheat products, croissants or rye bread. Look at all the options! You would be shocked at how much the same sandwich can taste different if you just switch out the bread.

2. Dress It Up.
Take an old family stand by and add some extra ingredients to make it just for your liking. Your kids may just like plain old tuna and mayo, but toss in some chopped walnuts and apples, or some pickle relish for yours. Add sauteed peppers and sun dried tomatoes to the pasta marinara you pack for them or top a cheese sandwich with sour cream and salsa. You can dress up all sorts of meals and snacks with just a couple extra ingredients and a few extra seconds.

3. Grow-Up Your Condiments.
Just because the kids will only eat mayo on a sandwich doesn't mean that is the only thing available to you. More common "grown-up" condiments might include honey mustard, ranch dressing or cranberry relish. For more variety check out local gourmet markets where you can get many condiments from all over the world. Imagine a little Thai peanut sauce on your turkey sandwich. Your kids would never go for it, but you can really enjoy the spice of life in your sandwich.

4. Don't Forget Dessert!
The kids might be happy with fruit snacks, but let's be honest, you aren't! Pack something you will really enjoy to end your meal. A bowl of fresh fruit, some biscotti, or even just a little square of fine chocolate. Make sure to include at least one indulgence to help you survive the day.

5. Create The Right Atmosphere.
An ET lunch box, a plastic fork, and a Strawberry Shortcake Thermos are hardly the tools you need for a grown-up lunch. Create a more civilized environment by keeping linen napkins, real silverware, and a real glass or goblet in the office. Take the time to "set the table" and it will feel more like a break and make for a much more enjoyable lunch at work.

There you have it! It is possible to pack your own lunch and be an adult! You can enjoy all of your favorite flavors and preferences with very little extra effort. So pack the kids their lunchboxes and then pack your gourmet meal in only a couple extra minutes.


---
If you have any additional tips that you'd like to add, please post them on the
Cook'n Club Forum
(if you're a
Cook'n Club Member
)...or e-mail them to
Dan@dvo.com
.
---
Join the Cook'n Club!An unbeatable value with exclusive benefits for members only.
Enjoy articles like this and many other benefits when you join the Cook'n Club.
---