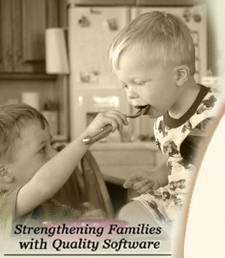 ---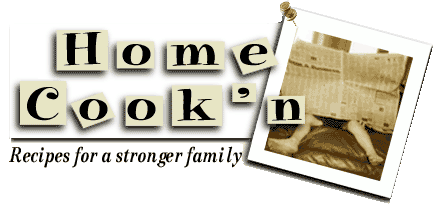 Freezer Cooking 101
by Bethany Booth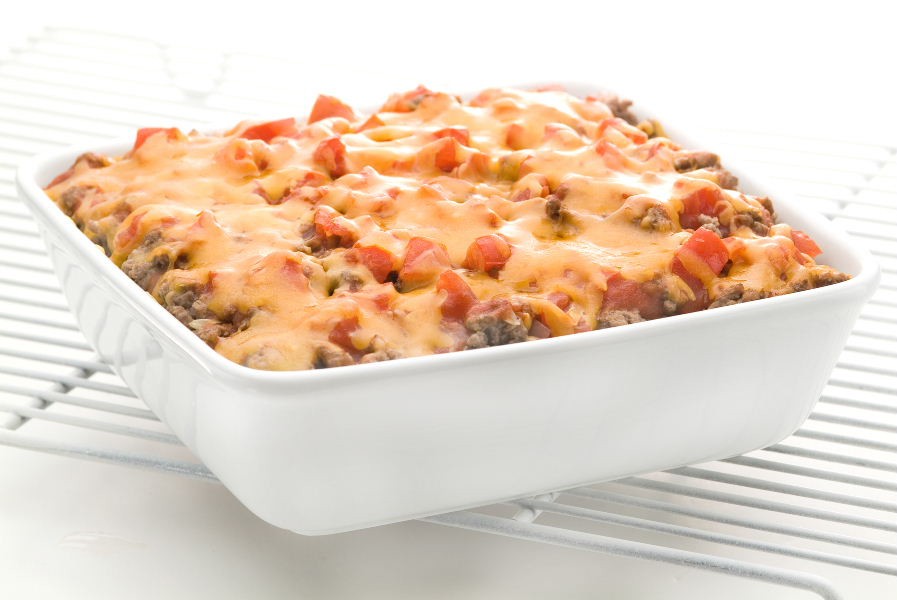 What is it?
Freezer cooking is simply cooking and freezing a large number of meals at one time. It is also called Once-A-Month Cooking, Mega-Cooking and Investment Cooking.



Why do it?
Freezer cooking can save you $$$ and time! Two things we all want more of.

Buying food in bulk will save you money at the store and always having an easy-to-prepare meal on hand will save you from spending your money on pizza delivery.

You do have to devote a couple of days a month to shopping and cooking in order to be an efficient freezer cooker but one day of cooking vs. 30 nights of cooking… it is not hard to decide if this juice is worth the squeeze.

Once your meals are cooked and frozen, the most difficult step to cooking a freezer meal for dinner is simply remembering to take it out of the freezer that morning and placing it in the fridge to defrost.

Also, freezer cooking is a great way to keep your family eating healthy home-prepared meals. There is never a need to resort to fast food or store-bought, preservative-filled frozen entrees.

Plus, you will never hesitate to invite a friend to stay for dinner because you will be equipped with plenty of hearty meals already prepared.

Getting Started:
Step one is creating a game plan. Which will include a menu of all the recipes you will prepare and freeze as well as a shopping list of all of the ingredients for the meals that you will need to purchase or have on hand.

This is where the Cook'n Recipe Organizer can save you a whole lot of time and effort by creating a plan and shopping list of your favorite recipes for you. The Cook'n Recipe Organizer will even convert your cooking measurements into pounds and ounces for your shopping list so that you know how much to buy at the store. If you don't have the Cook'n Recipe Organizer you will have a little (ok, a lot) of writing to do. You will need the recipe cards for each meal you will prepare and then list by hand all of the ingredients and quantities on your shopping list.

It is not a bad idea to check the weekly specials in your newspaper before choosing recipes to create your monthly menu.

Shopping Day!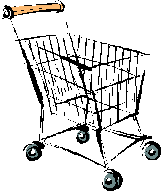 Once you have your plan in place and your list in hand, you are ready to shop. Plan on at least a half of a day for shopping, more if you are a real bargain hunter and plan on visiting several different stores.

Before you go, take your list through your pantry and check off ingredients you already have. Be sure that you have added plastic freezer bags, tin foil and/or disposable freezer dishes to your list if you need them.

Shopping day can be a lot of fun if you take along a friend - even more fun if you can leave the kids at home!

Kitchen Preparation:
Use the other half of your shopping day to scook any large roasts or hams, serve one for dinner and then go ahead and get a head start on cooking day by throwing a pork roast into the crock pot over night and making a batch of barbeque pork.

This is also a good time to prepare your kitchen for cooking day. Clear off and clean as much counter space as possible. Be sure that any pots, pans, dishes and utensils you will need are clean and ready to go.

It is a good idea to make space in your freezer but remember that a full freezer freezes faster (say that 3 times fast)! Instead, as you clean out space in your freezer, add in half gallon milk cartons full of water. The frozen milk cartons will keep your freezer running efficiently and as you take them out on cooking day they can be cracked on the concrete a few times to make cracked ice for quick-chilling entrees. Just pile the completed meals in an ice chest full of ice and by the end of the day they will be chilled and ready to move to the freezer.

Cooking Day!!!
Start by packaging and freezing your barbeque pork or any meals you started the night before. Wash your crock-pot and get ready to use it again!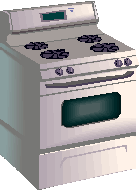 Don't forget to put your food processor to work chopping, slicing, grating and shredding, your automatic bread machine to work making breads and dough, your blender to work blending sauces, and your electric frying pan to work as a handy extra burner. All of these and other small appliances can really speed up your cooking day.

Group your recipes by common ingredients and then move from group to group, preparing chicken, beef, pork, vegetarian, pasta entrees in turn.

Prepare each entrée one at a time but make cooking day easier on yourself by preparing all common ingredients as they come up. For example, say you start your day with a chili recipe, while you are browning the ground beef needed for chili, brown all the ground beef you will need to complete tacos and cheeseburger casserole as well.

Packaging and Labeling:
Packing and labeling your meals is the key to successful freezer cooking. Plastic freezer bags are probably the most convenient and economical choice for packaging because they keep food fresh and are safe to use in the microwave when it comes time to reheat meals (just be sure to open up a corner of the bag and allow steam to vent). Packaging with freezer bags is as easy as adding the entrée to the bag and allowing it to freeze flat in order to conserve freezer space.

When freezing a casserole, simply place a large greased freezer bag inside a greased baking dish, put casserole contents inside of the bag inside of the baking dish and freeze. Once frozen the bag can be taken out of the dish, double bagged, labeled and placed in the freezer. Freezing the casserole in the shape of the baking dish makes it simple to take the frozen casserole-sicle out of the bag and place it directly into the baking dish to thaw and then bake.

You can also use heavy aluminum foil or plastic disposable freezer containers for storing your freezer food. To label your meals, you will need computer label sheets, masking tape or painter's tape (all work well) and a permanent marker. Never use a dry erase marker to label your meals, once the meals are frozen the label will brush right off. It is also dangerous to write directly on the plastic or tinfoil with any marker because the writing could be rubbed off over time or covered with ice crystals, making it difficult to decipher.

It really helps to add the date as well as the contents when creating labels for your freezer meals.

Celebrate!
When all the cooking and freezing is complete you can clean up and go out to dinner to celebrate the fact that you won't have to cook again for another month!



---
* DVO welcomes your kitchen hints and cooking or nutrition questions! Email us and we'll post your hints and Q/A's in upcoming newsletters! *
---
Join the Cook'n Club!An unbeatable value with exclusive benefits for members only.
Enjoy articles like this and many other benefits when you join the Cook'n Club.
---