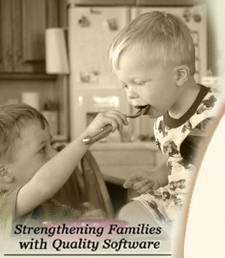 ---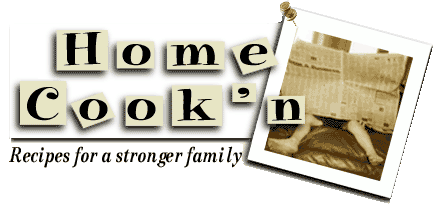 Cook-Ahead Breakfasts
By Camille Rhoades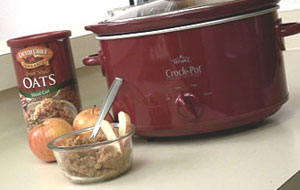 Here comes the start to another school year and for most of us that catapults our families into an entirely different schedule than we enjoyed all summer. There are many who arenít affected by the ringing of the school bells, but for the majority of us mornings are just plain busy! Whether it is off to school, the office, or just off to the start of a new day, mornings are a hard time to take enough time plan and prepare a good healthy meal.
This month we are discussing preparing meals ahead and I think most of us jump straight to dinner in our minds. Casseroles and stews are the obvious solutions, but why not prepare breakfast as well? Little sounds better to me than waking up to that incredible smell of wonderful food cooking in a slow cooker! By adding some breakfast solutions to your bulk cooking days you can provide the ďmost important meal of the dayĒ for your family even on the busiest of days.
The benefits of a good healthy breakfast are undeniable. The name literally means we are breaking a fast. Our bodies need to be replenished after the night of fasting. This meal should provide about one quarter of your total daily nutrition requirements so you can be at peak performance at school and work. Without a good breakfast, you may become sleepy in the late morning, lose energy, and even lose the ability to perform mental tasks. People who eat breakfast are also more likely to eat well at lunch and consume a more balanced diet overall.
Who can argue with something that can do all that for you? Yet we still find it so hard to make adequate breakfast and good starting point for our day. By preparing ahead we can take advantage of all the greatest resources without waking up hours early to try to do it all. Breads can be prepared the day before and some breakfasts can be prepared the night before. A real saver comes when you find good, hearty recipes that can be frozen ahead of time.
Here are some tips to help you in your planning:
Remember tools like your slow cooker and bread maker! Most have timers and can cook while you sleep or get ready.

Be creative. There are all kinds of breakfast entrees and many that can be prepared ahead. You donít always have to be stuck with the same waffles and French toast.

Try new things. There are hundreds of recipes out there so try new ones now and then. Keep a record of what you have tried and what you loved so you can add it to the mix.

The benefits or cooking ahead donít end with dinner. You will enjoy what a difference this great practice can make to your breakfast table as well.

Sample Recipes

Southwest Crockpot Breakfast
1 Tbsp. butter
1 lb. bulk breakfast sausage, cooked and drained
1 onion, chopped
1 green bell pepper, chopped
4-oz. can chopped green chilies, drained
2-1/2 cups grated Monterey Jack cheese
18 eggs

Grease inside of crockpot with butter. Starting with sausage, layer meat, onions, peppers, chilies, and cheese, repeating the layering process until all ingredients are used. In large mixer bowl, beat eggs with wire whisk or eggbeater until combined, then pour over mixture in the crockpot. Cover and cook on low 7-8 hours. Serve with sour cream or fresh salsa. 12 servings.

Ham and Tot Crockpot Breakfast
1 lb. frozen tater tots
1/2 lb. diced ham
1 onion, chopped
1 green bell pepper, chopped
1-1/2 cups shredded Cheddar cheese
6 eggs
1/2 cup milk
salt and pepper to taste

In 4-5 quart crockpot, layer ingredients in order: one third of the tater tots, ham, onions, green peppers, and cheese. Repeat layers two more times, ending with cheese.
In a medium mixing bowl, combine eggs and milk and beat with whisk or egg beater until combined.
Season with salt and pepper to taste. Pour mixture over layers in crockpot. Cover crockpot and cook on low for 10-12 hours. 6-8 servings


Find more delicious Crockpot Breakfast Recipes in our title, Cook'n Fix and Forget.

Freeze Ahead Breakfast Pizza

1/4 cup butter, softened
5 oz. jar sharp Cheddar cheese processed spread
1/2 lb. spicy pork sausage
1 onion, chopped
12 English muffins, split

Preheat oven to 350 degrees. In large bowl, combine the butter and cheese spread and blend well. Crumble the sausage into a large skillet and cook over medium heat together with the onion until sausage is cooked and onion is tender.

Drain well on paper towels. Mix the cooked sausage mixture with the cheese mixture. Spread mixture generously on split side of muffin halves. Place on an ungreased cookie sheet and bake at 350 degrees for 10-15 minutes. Eat right away, if you like. Cool the ones you want to freeze and freeze individually on trays. Wrap well and place in heavy duty ziplock freezer bags. To prepare, microwave each pizza for one to two minutes on high power until pizzas are hot and the cheese is melted. 24 pizzas


---
If you have any additional tips that you'd like to add, please post them on the
Cook'n Club Forum
(if you're a
Cook'n Club Member
)...or e-mail them to
Dan@dvo.com
.
---
Join the Cook'n Club!An unbeatable value with exclusive benefits for members only.
Enjoy articles like this and many other benefits when you join the Cook'n Club.
---