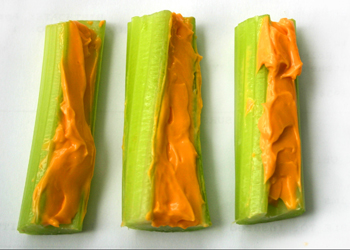 Many children don't go home between school and after school activities, particularly sports activities. They might be filling up on packaged snacks and sweets that just don't prepare them for physical activity. Here are some ideas for nutritious foods that will keep without refrigeration.

Peanut butter and vegetables: If your kids like peanut butter, chances are they'll like 'ants on a log', which is peanut butter filled celery sticks dotted with raisins. Try using other dried fruits in place of the raisins for more interest.

Peanut butter and crackers: Peanut butter is a great food for instant snacking and good nutrition. Choose whole grain crackers and even crusty bread slices.

Ready to eat cereal: Many ready to eat cereals, especially those which contain whole grain and not much added sugar, are very nutritious. They will also help your student athlete 'carb up' before strenuous activities.

Homemade snack mixes: Have your child go to the store with you and pick out some nutritious and some 'junky' foods to make your own snack mixes. After all, they should have a few M&Ms for fun; just make sure most of the foods are nutritious. Praline Cherry Munch can be made with unsweetened whole grain cereals for more nutrition.

Juice boxes: Choose the ones that use aseptic packaging, which means they will stay fresh and wholesome as long as they aren't opened. Juices provide lots of great nutrition and vitamins for your child. According to a consumer magazine, if juice is diluted half and half with water, its absorption rate is equal to sports drinks.

Cereal (granola) bars: Make sure to check the nutrition label on cereal bars. Choose ones with the highest percentage of nutrients per serving for your child's health.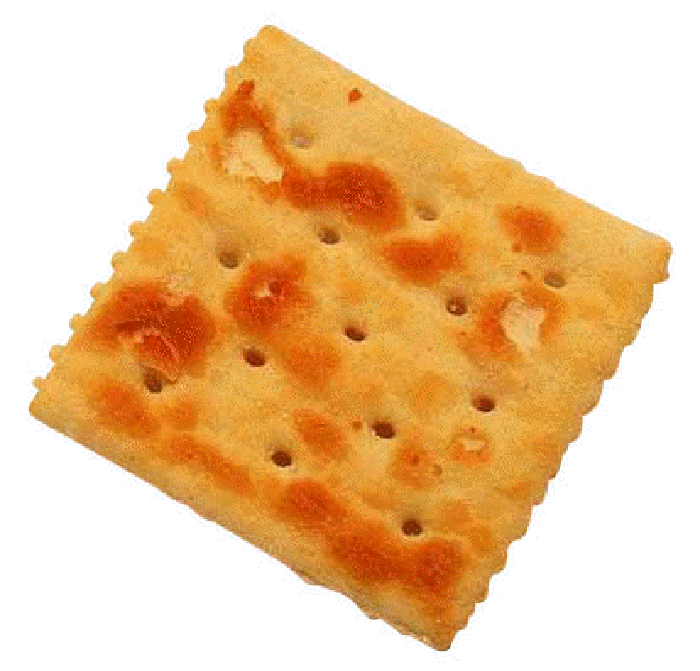 Homemade muffins and quick breads: If your child likes muffins, they will love munching on some homemade quick bread. Many of these recipes include pureed fruits and vegetables, which add to the nutritional content.

Fresh fruit mixes: Choose fruits that will retain quality even out of refrigeration, like grapes, cherry tomatoes (yes, they are a fruit!), small pears and apples, bananas, and oranges (especially clementines).

Shelf stable yogurt packs and cheese: Make sure that these are purchased from the grocery shelves, not the chilled dairy compartment. These foods stay fresh and safe unless they are opened. Shelf-stable applesauce is another good choice.

Fruit rolls and dried fruit: Check the label of fruit rolls; some have very good nutrition. And any combination of dried fruits, including nuts, makes a wonderful nutritious snack.

Cookies: Okay, most cookies wouldn't be considered nutritious. But if all else fails, a homemade Oatmeal Cookie is going to beat a candy bar, nutritionally, every time.
---
Join the Cook'n Club!An unbeatable value with exclusive benefits for members only.
Enjoy articles like this and many other benefits when you join the Cook'n Club. Click here to
find out more
.