Celebrate National Popcorn Poppin' Month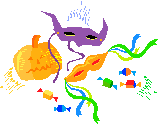 October is such a fun month! With the leaves changing colors and the air getting crisp there are so many things to do. For more than 25 years October has been the National Popcorn Poppin' Month. While everyday is great for popping popcorn, October was chosen because this is when the popcorn harvest takes place in the Midwest . Since we also get to celebrate Halloween in October here are some spooky popcorn recipes that can be enjoyed by all ages. So join the celebration and dig out that old hot air popper that is hiding in your pantry.


Speckled Halloween Popcorn Balls

10 cups popped popcorn
1 (1-lb.) bag miniature marshmallows
1/4 cup butter or margarine
1 cup diced dried fruit (papaya, mango or peaches work great!)


1 1/4 cup butterscotch chips
Orange food coloring

Place popcorn, fruit and butterscotch chips in large bowl; set aside. Heat marshmallows and butter in a large saucepan over low heat until melted and smooth. Stir in several drops of food coloring. Pour over popcorn and candy, tossing to coat evenly. Cool 5 minutes. Grease hands and form into 3-inch balls.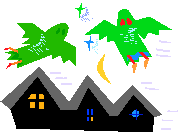 Hauntingly Good Popcorn

6 c Popped popcorn *
1/2 c Dried apple slices; diced
1/2 c Dried cranberries
1/4 c Raisins
1/4 c Walnuts; chopped
1 Tb Brown sugar
1 tsp Pumpkin pie spice
1/4 tsp Ground cinnamon
* can use 1 bag of microwave popcorn

Do not use lite or air popped popcorn as seasonings will not stick to it. In large bowl, toss together popcorn, dried applies, dried cranberries, raisins and walnuts. In a small bowl combine brown sugar, pumpkin spice and cinnamon. Add to popcorn mixture and toss until popcorn is coated!!

Popcorn Jack-O-Lanterns

6 quarts unsalted popped popcorn
2 cups sugar
1 can (6 oz.) frozen orange juice concentrate
3/4 cup cranberry juice
1/2 cup light corn syrup
1 teaspoon vinegar
1/2 teaspoon salt
Small colored candies
Licorice strings
Green gumdrops

Keep popcorn hot and crisp in a 300-degree F oven. Combine sugar, orange juice concentrate, cranberry juice, corn syrup, vinegar and salt in a heavy saucepan. Bring to a boil; cook over medium heat to hardball stage (250 degrees on candy thermometer). Pour glaze in thin stream over popcorn in a large buttered bowl and mix well.

Working quickly with butte s, form mixture into pumpkin shaped popcorn balls. Number of balls will vary according to desired size. To apply finishing touches, heat a little corn syrup and brush over pumpkins. Make pumpkin's eyes, nose and mouth by pressing licorice strings and candies into popcorn. Cut gumdrops to make a stem.


--Share your Family Fun-Time Ideas with us by sending them to dan@dvo.com --