Sugar-Free - Naturally
From:Jeffrey Goettemoeller
Stevia Sweet Recipes offers health-conscious readers over 165 kitchen-tested recipes that use Stevia―a calorie-free, nonglycemic herbal sweetener―in place of refined sugar or artificial sweeteners. Enjoy the author's many creative dishes, from healthy breakfast shakes to sensational salads to luscious desserts, while learning how to use this amazing herb in your own treasured family dishes. Soon you'll be sweetening all your foods the natural way, with Stevia.

Excerpt. © Reprinted by permission. All rights reserved.

Most of us crave sweets. Food processors have learned to exploit this craving by adding highly refined sweeteners to processed foods. You don't have to subject yourself to all that unhealthy food! Stevia is a healthy, delicious alternative to sugars and artificial sweeteners. Delicious, that is, if you use a recipe designed for stevia.

A child's first candy bar could be the start of a an addiction to sweets. Sugar makes us feel "good," but only for a while. Sweets can become "comfort" foods and that's when we're hooked. There are many fine books which explain the details of why refined sugars and other sweeteners are harmful. Suffice it to say, there is more to these health problems than tooth decay and weight gain. There are serious concerns with artificial sweeteners as well. I encourage you to look into the subject before you choose to consume foods loaded with refined sugar or artificial sweeteners.

Years ago, I gave up refined sugars and honey to see if I could break the addiction cycle. I didn't know about stevia yet, and it was difficult at first, but soon I was happier and healthier without sugar. I can tell you from my own experience that stevia, even though many times sweeter than sugar, does not produce mood swings, hyperactivity, and addiction as does sugar.

When I stopped eating sugar, I discovered how tightly desserts are woven into our social structure. At first, I felt practically un-American, refusing a piece of apple pie after a supper. A young man like me is supposed to eat his dessert! I became accustomed to surprised reactions at my abstaining from sweets, but my mother proceeded do something about the situation.

My mother, who loves to cook for her children, knows I won't eat artificial sweeteners such as saccharin or aspartame, and she won't eat them either. One day we were shopping at A to Z's Fresh Air Fair health food store in Saint Joseph, Missouri and I heard Mom ask for stevia, a natural alternative to those artificial sweeteners. So began our multi-faceted adventure with this amazing herb.

My desire is that this book will help you kick the sugar habit and feel better as a result. Stevia tickles the tastebuds as sugar does, but the resemblance stops there. Stevia has been shown to have beneficial medicinal effects. In fact, stevia may be sold in the United States only as a dietary supplement. Under today's FDA regulations, the sweetness is considered a "side effect." This is why stevia is not currently used in processed products here in the United States. This means we must cook with stevia for ourselves in order to make full use of this very fortunate "side effect."

Happy Cooking!



Reviews

"Well, first off, I'm prediabetic and have a sensitive system so I don't think I would have searched for stevia unless I had to. My instincts are to seek out 100% natural herbal sweeteners over the chemicals that are otherwised pushed on us.

I've thumbed through stevia (and general diabetic-friendly) recipe books in book stores and have been disappointed in the recipes that mostly try to overdose on fat and other sugars (concencrated white grape juice etc.) to make up for the lost sugar. I cringe when I pick up a recipe book that uses Maltitol or Xylitol or Chemic-it-all etc etc.

This book has healthy fun recipes that use stevia sensibly, within reason and within its limits. The author seems to have really done a lot of test-kitchen work and found ways to make stevia blend easily into foods. I went through on the first sitting and put post-it notes on at least 15 pages. Unusual for a recipe book.

I like the spiral binding also. On anything other than a cookbook I find it annoying, but having to crack the binding of a cookbook just to get it to lay flat (and it never does) is no good. The spiral-binding here is perfect.

I'd only wish there to be photographs included (there are a few simple line drawings for decorative effect) but I know that adding photographs adds greatly to the cost of the book production so I'm grateful that the cost is low instead. My monthly book budget can get out of hand otherwise.

The stevia recipes use unsweetened applesauce here and there for a replacement of the bulk of the sugar. A lot of whole wheat *pastry* flour, which I'll have to look for but I understand the health and recipe value of it.

The *type* of Stevia one uses is important, of course. The little coffee-shop stevia packets have a lot of filler inside, so one can't use those. Pure Stevia Extract powder (85-95% Glycosides) as is sold in bulk, or found at Trader Joe's (as noted by the author) is used throughout the book, as well as an alternative Green Stevia Powder (minimally processed, ground green stevia leaf). A small few of the recipes make use of your 1/8 and even 1/16 teaspoons, so have those handy.

Here are a few of the recipes I've got lined up to try: a great granola recipe that doesn't depend on a honey base, Oatmeal Banana Bread, Roasted Squash Onion & Cheese Pie, Fudgy Brownies (uses some butter and yogurt, btw), Chocolate Chip Cookies, Moist Banana Cake, Cream Puffs, Apple Nut Crisp, and a few more.

I was happily surprised to find more than just dessert recipes. The author has included many other basics (sauces, cake frostings, main dishes, beverages) that I hadn't thought of.

I'm going to keep this one in my cupboard and just snag recipes here and there from other sources, online and in the bookstore. This is the book I want to actually own." --J in NYC

---
"Of the 3 Stevia cookbooks I own, this is my favorite. I would think that most people who want to use stevia, are looking for healthy too, and lower carb, not just how to replace sugar with stevia. He uses whole grains in his recipies, which are much lower on the glycemic index than their refined counter parts, making them good for diabetics and some less restrictive low carb diets. I was looking for a recipe for zucchini bread and none of the books had one, so I took his Oatmeal Banana Bread recipe and replaced the fruit with zucchini and it came out fantastic! I could do that because the basic recipe is sound. He gives a lot of info on stevia including the fact that you have to adjust it to your taste. He covers pretty much all the bases in this book, except as one person pointed out, the use of liquid stevia, other than to say that he prefers to use the powders to the liquid." --DH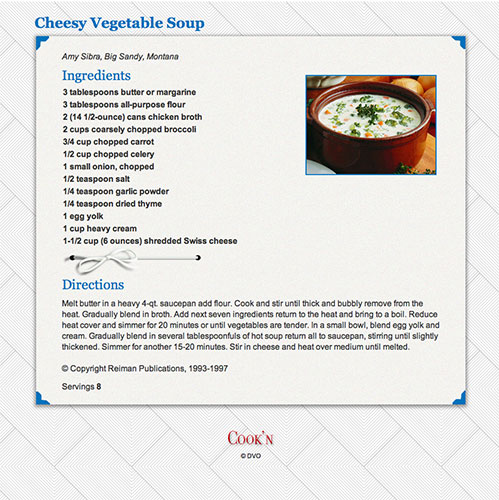 Includes the Classic Blue Theme
About the Author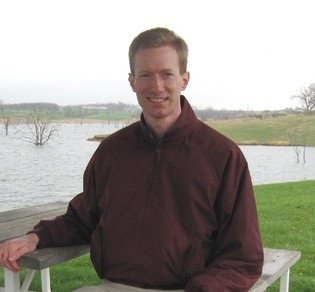 Jeffrey Goettemoeller grew up gardening alongside his dad and went on to earn a B.S. degree with a major in horticulture at Northwest Missouri State University. Under the direction of Dr. Alejandro Ching, Jeffrey completed a published research study on the production of Stevia rebaudiana seeds. Years later, he still grows and studies the sweet herb, stevia. He's also interested in sustainable agriculture, sustainable energy, organic gardening and farming, and his Catholic faith.