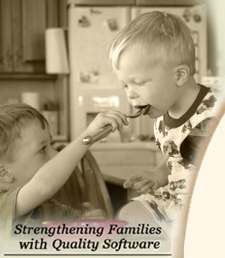 TOP SELLERS
• Current Issue
• Newsletter Archive
• Sign Up Now


• Contact Info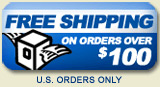 I am here to say THANK YOU! Your software is great!!!

When I read the description of the recipe program, I thought it was too good to be true (the price, the ability of the software, etc.). I even called your company by telephone to ask if I understood the promotional information correctly.

Upon receiving it and using it, I have discovered that every bit of it is true! (I LOVE the nutritional calculation feature!) Thanks so much for your product and for keeping it affordable, too!

Debi Self Read more...

Skillet Taco Supreme

DVO Recipe Center
Serves: 4-6



Finally something to use up all the broken tortilla chips in the bottom of the bag!

1 pound lean pork or beef, cut into small cubes
1 tbsp olive oil
1 can (16 ounces) refried beans
1 cup salsa
1 can (4 ounces) diced green chilies
2 large tomatoes, diced
2 cups broken corn tortilla chips
1 cup grated cheddar cheese
2 cups iceberg lettuce, shredded
1/2 cup sour cream
1/2 cup black olives

Using a large skillet, cook the cubed pork over medium-high heat for 8 - 10 minutes in olive oil, until browned and partially cooked. Add refried beans, green chilies, and salsa, stirring until blended. Cook until mixture reaches a near boil, then lower heat and simmer, stirring frequently to keep pork from sticking to the skillet. Check the pork for doneness in 6 - 10 minutes (there should be no pink in the center of the cubed meat). Remove from heat. Add tomatoes, chips and cheese, in that order. Cover just long enough to melt cheese. Top with sour cream, lettuce and olives. Serve immediately.

Help on downloading recipes
---
---
Copyright © 2007 DVO Enterprises, Inc.