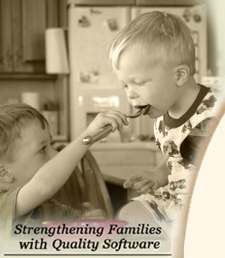 TOP SELLERS
• Current Issue
• Newsletter Archive
• Sign Up Now


• Contact Info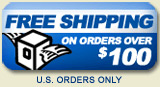 I am here to say THANK YOU! Your software is great!!!

When I read the description of the recipe program, I thought it was too good to be true (the price, the ability of the software, etc.). I even called your company by telephone to ask if I understood the promotional information correctly.

Upon receiving it and using it, I have discovered that every bit of it is true! (I LOVE the nutritional calculation feature!) Thanks so much for your product and for keeping it affordable, too!

Debi Self Read more...
Layered Enchilada Casserole

DVO Recipe Center
Serves: 6
1 1/2 pounds lean ground beef
1/2 cup chopped onion
1 teaspoon salt
1/4 teaspoon pepper
1 tablespoon chili powder
1/2 teaspoon cumin
1 can (4 ounces) chopped ripe olives
1 can (8 ounces) tomato sauce
1 can (4 ounces) chopped chile peppers
6 flour tortillas
8 ounces grated Mexican blend cheese
1/2 cup water



In a large skillet cook ground beef and onion until beef is browned. Drain well. Stir in salt, pepper, chili powder, cumin, olives, tomato sauce, and chili peppers. Bring to a boil. In a greased 2 1/2-quart round casserole, alternate layers lightly buttered tortillas, meat mixture, and shredded cheese, ending with cheese sprinkled over top. Add water and cover with lid or foil. Bake at 400° for 30 minutes. Garnish with ripe olive slices, chopped green onions, and fresh chopped tomatoes.

Help on downloading recipes
---
---
Copyright © 2007 DVO Enterprises, Inc..