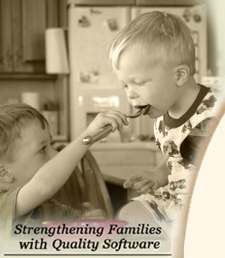 TOP SELLERS
• Current Issue
• Newsletter Archive
• Sign Up Now


• Contact Info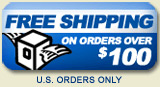 I am here to say THANK YOU! Your software is great!!!

When I read the description of the recipe program, I thought it was too good to be true (the price, the ability of the software, etc.). I even called your company by telephone to ask if I understood the promotional information correctly.

Upon receiving it and using it, I have discovered that every bit of it is true! (I LOVE the nutritional calculation feature!) Thanks so much for your product and for keeping it affordable, too!

Debi Self Read more...
Broccoli Chicken Casserole

DVO Recipe Center
Serves: 8
So easy to make… make two and freeze one for later!

2 Packages Frozen Chopped Broccoli -- 10 ounce packages
2 cans Cream of Chicken Soup -- 10 3/4 ounce cans
2 cups Diced Cooked Chicken or Turkey
8 ounce Package Cornbread Stuffing Mix
1/2 cup Parmesan Cheese



Cook the broccoli in a large saucepan with boiling salted water until tender. Drain and layer in the bottom of a shallow 12 x 17 inch baking dish. Heat the soup and combine with the chicken (Do not dilute the soup). Layer over the broccoli. Prepare the stuffing according to package directions. Place 3 cups of the prepared stuffing over the top of the casserole. Sprinkle with Parmesan Cheese. Bake in a 350 degree oven for 30 minutes.

Help on downloading recipes
---
---
Copyright © 2007 DVO Enterprises, Inc..