Dutch Oven Pot Roast
DVO Recipe Center
Serves: 8-10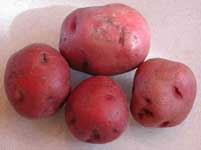 2 Tbs. olive oil
2 tsp. dry rosemary; rubbed
2 med. yellow onions; sliced
4-5 cloves garlic; sliced
3-4 lb. beef chuck roast
salt and pepper to taste
¼ cup honey barbecue sauce
2 Tbs. red wine vinegar
1 Tbs. balsmic vinegar
3 Tbs. brown sugar
1 Tbs. soy sauce
1 bay leaf
1 tsp. black pepper
1-2 lbs. baby carrots
6-8 medium red potatoes; skins on, cut into chunks
1 tsp. thyme
1 Tbs. parsley flakes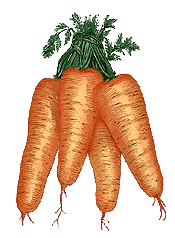 Heat a 12'' deep Dutch oven using 20-22 briquettes on bottom until oven is hot. Add bacon grease or olive oil, rosemary, and onions; cook 2-3 minutes until you start to see a little color on the onions then add the garlic. Cook for 1 minute longer. In a large measuring cup combine the beef stock, barbecue sauce, red wine vinegar, balsamic vinegar, brown sugar, soy sauce, bay leaf, and black pepper; stir to mix then pour juice slowly into the oven. Season the roast with salt and pepper then add roast to oven and cover with as many of the onions as you can. Replace the lid then reduce the number of coals on bottom to 10 and place 14-16 coals on the lid. Cook for 30 minutes rotating oven every 15 minutes. After 30 minutes add carrots and potatoes. Season with salt, pepper, thyme, and parsley flakes. Replace the lid and continue baking for 45-60 minutes until vegetables are fork tender.
Help on downloading recipes
Be sure to check the Cook'n Recipe Archive for more recipes.
---
Copyright © 2007 DVO Enterprises, Inc.