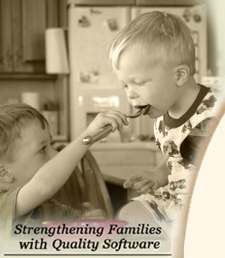 TOP SELLERS
o Current Issue
o Newsletter Archive
o Sign Up Now



o Contact Info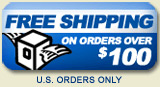 I am here to say THANK YOU! Your software is great!!!

When I read the description of the recipe program, I thought it was too good to be true (the price, the ability of the software, etc.). I even called your company by telephone to ask if I understood the promotional information correctly.

Upon receiving it and using it, I have discovered that every bit of it is true! (I LOVE the nutritional calculation feature!) Thanks so much for your product and for keeping it affordable, too!

Debi Self Read more...
Aunt Grethel's Divinity
DVO Recipe Center
Makes: 40 Pieces



from Jean Price


2 1/2 c. granulated sugar
1/2 c. light corn syrup
1/4 tsp. salt
1/2 c. water
2 egg whites
1 tsp. vanilla

In a 2-quart sauce pan, combine sugar, corn syrup, salt, and water. Cook to a hard ball stage (260'F), stirring only until the sugar is dissolved. Beat egg whites until stiff peaks form. Gradually pour sugar syrup over egg whites. Beat at high speed with an electric mixer. Add vanilla and beat candy until it holds its shape, about 4-5 minutes. Quickly drop from a teaspoon onto waxed paper. Allow to dry.






Help on downloading recipes

---


for Windows 9x/2000/ME/NT/XP/Vista

Not sure what to order?


Piles of recipe cards in your drawer?
Download Cook'n today and get organized!
Cook'n Cookbook Software Download - MSRP $99.95
(Save 20%)
Download: $79.95
CD: $79.95

Buy the CD or download the full version of Cook'n right now! Includes over 300 of our best recipes.
---
Copyright © 2007 DVO Enterprises, Inc.