How to Turn Juiced Pulp Into Killer Dishes
by Vicki Chelf
If you've been throwing away the pulp after juicing, you've been missing a valuable piece of the nutritional puzzle. Did you know that pulp has amazing health benefits? And that it can be used to add both flavor and texture to a wealth of your favorite dishes? Vicki Chelf-noted natural foods chef, cooking instructor, and best-selling author-shows you how in her new book, Pulp Kitchen.

The book opens with an informative chapter on the many potentials of pulp, including its nutritional profile as a rich source of fiber, vitamins, minerals, and beneficial antioxidants. In this chapter opener, Vicki also provides helpful preparation and storage guidelines, as well as a handy chart that lists various types of produce along with the amount of pulp and juice they yield.

What follows next are dozens of easy-to-follow recipes that highlight the goodness of pulp in a wide variety of delectable dishes- breakfast porridge and pancakes; soups and salads; meatless burgers, loaves, and pates; breads; muffins; cookies; pies; and much, much more. So if you are looking to make the most out of the pulp from juiced fruits and vegetables, look no further.

Let Pulp Kitchen show you how this often overlooked ingredient can add texture, flavor, and a nutritional punch to your favorite dishes.

Reviews

"This cookbook follows in the tradition of the author's previous six cookbooks: studiously researched, creatively nutritious and and artfully presented. This time, she has created healthy and innovative ways to use the pulp from your juicer. Sure to be another best seller from Vicki Chelf!" --Jeffrey C. Anglin

---
"I have the opportunity to know the TALENTED Chef, Vicki Chelf, and I've sampled her delicious recipes. This book is a MUST HAVE"
--Lesley J. Melahn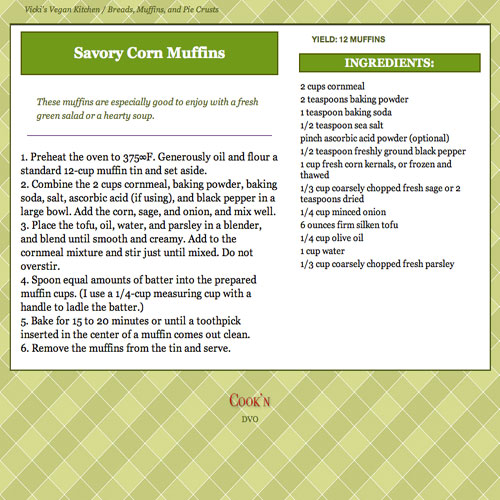 Includes Vickis Vegan Kitchen Theme
About the Author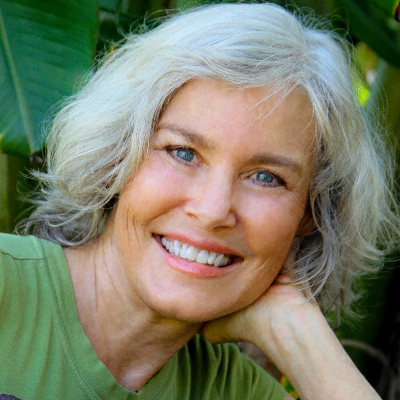 Vicki Chelf is a fine arts graduate of the Ringling School of Art and Design and has studied classical academic techniques at the Southern Atelier for over three years. With series of painting in different media, Vicki's art first manifested as stream of consciousness drawings that were painted in various sizes and techniques. Later she channeled her passion for figurative painting and portraiture into works that draw upon her interests in current events, food and the environment, while still embracing her metaphysical interests in dreams and stream of consciousness imagery. Evoking a relationship between the old masters and contemporary symbolism, Vicki's recent paintings combine both skill and personal expression.

A dual career as a cookbook author has given Vicki a deep respect for the gift of healthful food. These acrylic paintings juxtapose religious iconography from various world religions with food. Occasionally other objects are included for color or composition, or simply to add interest.