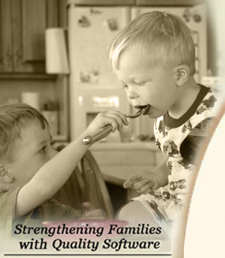 Volume I - June 20, 2008
Low-Carb Salmon Loaf
Notes from Folks...

Hello,

I tried the Salmon Loaf but I think there is an ingredient missing. My Salmon Loaf was more like a Salmon Sloppy Joe. There are no breadcrumbs or anything substantial to hold the mixture together. Could you have left something out?

Joanna


---

Hi Joanna,

After reviewing other low-carb Salmon Loaf recipes, it appears that there are no bread or cracker crumbs included to keep down the carbohydrates. One version recommended serving the loaf with celery sticks, more like a dip than a loaf. I've posted a "regular" version below for a more compact loaf, and another low-carb version that uses pork rinds for more bulk.

Hope this helps,

Desi @ DVO

Salmon Loaf

1 (14.75 ounce) can salmon, drained and flaked
1 1/2 cups crushed saltine crackers
1 egg, slightly beaten
1/2 cup diced green bell pepper
1/2 cup diced onion
1/4 cup milk
1/2 teaspoon Worcestershire sauce
1 dash hot pepper sauce (optional)
black pepper to taste

Preheat oven to 350 degrees F (175 degrees C). Grease a 9x9-inch baking dish.
In a large bowl, stir together salmon, crackers, egg, bell pepper, and onion. Mix in milk, Worcestershire sauce, and hot pepper. Season with black pepper. Mix well with your hands, and spread into baking dish.
Bake in a preheated oven until the top is golden brown and a toothpick inserted into the center comes out clean, about 45 minutes. Cut into squares to serve.

Salmon Loaf
Serves 4 to 6

15 oz Pink salmon, canned -- Do not drain
1/2 pound ground pork -- or ground turkey
1 large egg -- beaten
1 cup pork rinds -- ground fine
1/4 cup onion -- chopped fine
2 cloves garlic -- minced
1 teaspoon thyme -- crushed
1 teaspoon sage -- ground
1/2 teaspoon marjoram -- crushed
1/4 teaspoon black pepper
1/4 teaspoon cayenne pepper -- ground

Remove bones from salmon if desired, (or mash them and leave them in) and break into small pieces with a fork. Add remaining ingredients, mix well.
Place into oven safe loaf pan or dish and bake at 350 degrees for 45 to 60 minutes or until nicely browned on top and pork is completely cooked through.






---
Contribute to the Cook'n Club!
DVO would love to publish your article, prose, photography and art as well as your cooking, kitchen and nutrition tips, tricks and secrets. Visit the Newsletter Submission / Win Win for All section in our Forum for more information and details.
---
---