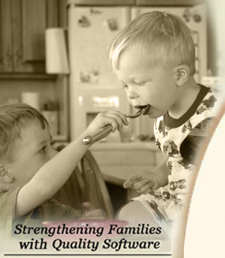 Cook'n Club Home
Subscribe Now!

Cook'n Forum
HomeCook'n Archive
Give-Aways

I have spent the last 2 hours reading your newsletter and wonderful recipes. I have already printed a whole bunch I want to try. I love them because they are using ingredients one has on hand. I love that and just wanted you to know how much we appreciate all your hard work in putting together this newsletter. Thank you very much.

Anna

Volume I - June 20, 2008
Grilling 101
by Patty Liston
Summer is here (almost), and we don't know about you, but we are already using our outdoor grills for cooking. While doing some research, we came across these articles courtesy of Food Network. We followed their timely advice prior to our first bar-b-que, and thought you may want to as well.




Old grills are remarkably resilient, and with a little tender, loving care, most can be cleaned up for the new season. Before you invite the neighborhood over for a barbecue blowout, take this simple steps to get ready.

For gas grills:

Make sure you have no new winter tenants — mice, hornets, etc. — living in your grill.

Check the burners (where the flames come out) to ensure there is no blockage. If some of the little holes are blocked, simply unclog them with a pin.

Make sure the on/off valves turn freely.

Replace the drip pan underneath the firebox.

For charcoal grills:

Clean out any remaining ashes.

To clean the grate:

Before cooking, preheat a propane grill for 15 minutes, then scrub the grate with a wire grill brush. If you're using charcoal, lay your hot coals in the grill and immediately put the grate on. Heat for about 10 minutes, then scrub with the grill brush. The heat will loosen burnt-on food and sterilize the grate.

After cooking, leave the propane on for another 15 minutes, then scrape with the wire brush. If using charcoal, throw a few more coals on, if necessary, to keep an additional 15 minutes of heat, then brush again.

Are you a frequent, year-round griller? Go propane. It's the easiest, quickest way to get a reliable fire going whenever you want one. All you have to do is turn a few valves, hit a button and wait 15 minutes. When you're done, turn it off, give the grill 15 minutes to cool and cleanup is a snap. Though propane grills do cost more than charcoal grills, they end up being more cost-efficient over time.
Are you really into that live fire and smoky smell? Go charcoal. Though it's harder to get the fire started, you can customize the heat to your preferences — setting up a super-hot fire or a mellow, indirect burn. Since the technology hasn't changed much over the years when it comes to charcoal grills, they're not expensive. You'll have to be mindful of wind and rain conditions, and since the embers take a while to die down, you'll have to wait a little longer before you can clean up.
What to keep in mind when buying any kind of grill:
Make sure the grill is sturdy, well-built and has a lid.

Look for ample grill space — the bigger the grate area the better. You want to be able to move food to hot spots without overcrowding.

Gas grill guidelines:

There should be a thermometer built into the lid.

The better grills have two or more distinct burners. Multiple burners are crucial for indirect grilling and cooking several types of food at once. Some grills only have one bar that coils throughout the grill, which gives you hot and cold spots.

Look below the grates to see if grease is easily drained out of the fire box — hot fats can cause flare-ups.

BTUs, also known as British Thermal Units, determine how much gas will be used, not how hot your grill is. Larger grills have more BTUs.

Don't get too tempted by all the bells and whistles — the fanciest and most expensive grill is not necessarily the best.

If your grill doesn't already come with a weatherproof cover, buy one — it adds years to the life of your grill.

Charcoal grill guidelines:

Your basic charcoal grill includes a grate for the charcoal, another grate for the food and a lid with adjustable vents. Fancier models include attached tables, easier ash removal and grates that open and close for adding coal.

Buy a "chimney starter" to go with your grill. It's a metal cylinder with a heat-proof handle, and it's one of the most useful tools for charcoal grilling. It not only lights coals perfectly without the addition of lighter fluid, but is also an easy way to measure your briquettes or charcoal. We suggest buying a large one which holds enough coals for a large grill.






---
Contribute to the Cook'n Club!
DVO would love to publish your article, prose, photography and art as well as your cooking, kitchen and nutrition tips, tricks and secrets. Visit the Newsletter Submission / Win Win for All section in our Forum for more information and details.
---