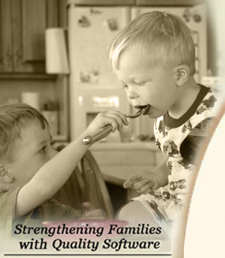 Cook'n Club Home
Subscribe Now!

Cook'n Forum
HomeCook'n Archive
Give-Aways

I have spent the last 2 hours reading your newsletter and wonderful recipes. I have already printed a whole bunch I want to try. I love them because they are using ingredients one has on hand. I love that and just wanted you to know how much we appreciate all your hard work in putting together this newsletter. Thank you very much.

Anna

Volume I - November 24, 2006
Cocoa in Chili!



While all of the Cook'n Club members are entitled to participate in the Cook'n Club Forum, only about half of them have registered. So, I'm publishing the following post from the Forum for all to read.

It's an interesting exchange with ideas that I would have never come up with on my own. I hope you enjoy it! Oh, and if you haven't registered for the Forum, you should do so right away! I think you'll love it!


---
Hey Calli, you may be able to cook this before I can get to Utah with a bowl of it!

Kitty

PS I'm not a big fan of cumin or vinegar, I leave those out, and I use LOTS of red pepper flakes and any combination of tomatoes, sauce or Ro-Tels you like is fine.

Chili


2 onions chopped
6 cloves garlic minced
2 pounds of ground beef (or 1 pound ground beef and one pound ground pork)
6 jalapeno peppers chopped (or sub a large pinch of red pepper flakes)
6 tablespoons chili powder
1 tablespoon oregano
1 teaspoon ground cumin
2 teaspoons salt
1 tablespoon powdered cocoa
3 tablespoons worchestershire sauce
1 tablespoon cider vinegar
2 28 ounce cans of tomato sauce or tomatoes

Cook beef until browned.Add onions and cook until translucent. Add garlic and cook about 3-4 minutes. Add and peppers or pepper flakes. Add remaining ingredients and simmer for 1 hour. If it seems to dry out add some water or tomato sauce. You can, if you like, add some cooked pinto or kidney beans at this point and cook another hour to meld the flavors.


---

Kitty, what does the cocoa do? I never thought of putting that in chili.

Judy


---

The (unsweetened) cocoa just seems to even out the flavor of the finished chili. You never taste it as cocoa, but it adds a depth of flavor. (Don't I sound very 'food network-ish'?

It's become a secret ingredient in a lot of chilis lately. I started using it and liked it, so I keep it in there.

Kitty


---

I'll have to try the cocoa in my next batch of chili. My spaghetti sauce "secret ingredient" is 1/2 t. cinnamon and about 2 t. sugar. My boys swear it's "the best"!

Linda


---

I can't wait to try these ideas. We learn so much here!

Judy









---
Contribute to the Cook'n Club!
DVO would love to publish your article, prose, photography and art as well as your cooking, kitchen and nutrition tips, tricks and secrets. Visit the Newsletter Submission / Win Win for All section in our Forum for more information and details.
---
---