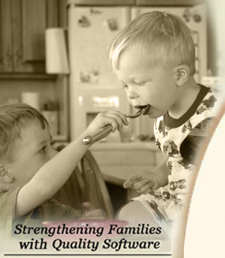 Cook'n Club Home
Subscribe Now!

Cook'n Forum
HomeCook'n Archive
Give-Aways

I have spent the last 2 hours reading your newsletter and wonderful recipes. I have already printed a whole bunch I want to try. I love them because they are using ingredients one has on hand. I love that and just wanted you to know how much we appreciate all your hard work in putting together this newsletter. Thank you very much.

Anna

Volume I - November 10, 2006
Do You Know Your Cheeses?
by Alice Osborne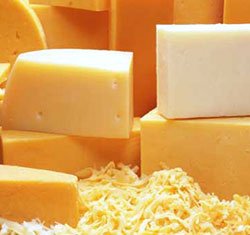 When it comes to cheese, we're convinced: If a little is good, a lot is so much better! (Now don't spoil this with fretting over fat count.) Here's a brief overview of the 15 most popular cheeses used in the United States:

American: Mild, processed; commonly tops burgers.

Blue: Sharp, with an aromatic and pungent flavor, which increases with age; often used in salad dressings.

Brie: From France; creamy with an edible rind; mildly tangy and often used in cooking and for snacking.

Cheddar: Firm, white to orange with a flavor ranging from mild to sharp. Named after an English village, it's great in and on just about everything!

Colby: This is the Wisconsin-made version of Cheddar. Lighter, softer, more open-textured than Cheddar and like Cheddar, great in and on just about everything!

Cream: A smooth, spreadable, unripened fresh cheese; Neufchatel is the low-fat version. Excellent for baked cheesecakes, in dips, for spreading.

Feta: Tangy, sharp, salty; made from goat's milk. Often tops salads.

Goat: Also made from goat's milk. Chevre is the French name. Tart, tangy flavor; age makes flavor stronger and texture drier. Also tops salads.

Monterey Jack: Name comes from Monterey, CA. Made from cow's milk; flavor is mild, buttery; texture is semisoft. Our favorite!

Mozzarella: Mild, stringy; made from cow's milk. Factory product is semisoft and chewy with mild flavor; fresh variety has soft texture and sweet, mild flavor. Found on pizza and in lasagna.

Muenster: Pale yellow with very small holes and an orange rind. American is mild; European is pungent.

Parmesan: Italian hard, aged to a dry, crumbly texture. Pleasantly sharp, salty flavor.

Provolone: Firm Italian with mild, smoky taste. Another favorite!

Ricotta: Soft, fresh, white Italian with sweet, mellow taste. Often used in cheesecakes, lasagna, and manicotti. Good low-fat substitute for cottage cheese.

Swiss: A generic name used for a group of pale yellow cheeses with large holes with mild, nutty flavors. Texture is firm and dry and often used in cooking and in sandwiches.





---
Contribute to the Cook'n Club!
DVO would love to publish your article, prose, photography and art as well as your cooking, kitchen and nutrition tips, tricks and secrets. Visit the Newsletter Submission / Win Win for All section in our Forum for more information and details.
---
---