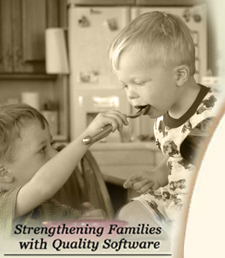 ---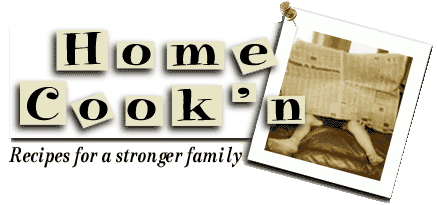 Lovin' Easter Leftovers
By Camille Rhoades
The weather is finally warming up, little splashes of color are popping out of the flower garden, and with the warm promises of Spring also comes the excitement of Easter celebrations. Whether you are cooking a feast for one or forty you are bound to have some leftovers, and after reading some of these ideas you might just want to cook extras just to make sure you do!
Some of our favorite Easter menu items make wonderful leftovers. It doesn't stop with ham sandwiches and reheating the same old dishes. This list will give you some delicious ideas for using those classic Easter leftovers in ways you may not have thought of before.
Ham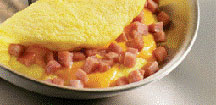 Dice and use in omelets


Ham kebabs. Thread large ham chunks onto skewers, alternating with fresh pineapple chunks and squares of sweet red or green bell pepper. Brush kebabs with butter and grill until browned.


Julienne and use in a chef's salad.


Use in scalloped potatoes.


Use odd-size pieces of the fattier ham parts as a seasoning. Drop a chunk or two into the water when cooking green beans or cabbage for real down-home flavor.

Pie: Dice ham. Combine in greased casserole with canned or frozen peas and a can of undiluted cream of mushroom soup. Top with mounds of cooked, mashed and seasoned sweet potatoes.

Scallop: Arrange alternate layers of mashed potatoes, sliced onion and sliced ham in greased casserole; add hot milk to cover. Cover and bake at 350 degrees F until potatoes are done.

Turnover: Put ham, onion and apple through food chopper; roll pie dough and cut into squares. Place generous spoonful of mixture on each square; fold into triangle and press edges together. Bake and serve hot or cold.

Easter Casserole: Cut ham in slivers; mix with cooked macaroni and white sauce. Turn into greased casserole; sprinkle with plenty of sharp cheese and buttered bread crumbs. Bake at 400 degrees F for 20 minutes.

Scottish: Mix together ground ham, cold seasoned mashed potatoes and seasoning. Shape into oval cakes and roll in flour. Saute in hot fat until brown on all sides.

Scramble Eggs with Ham: Brown the last bits of cooked ham in a small amount of butter or margarine in skillet. Pour in scrambled egg mixture. Scramble as usual over low heat.

Savory: Saute slivers of cooked ham with a little sliced onion, green pepper and celery until golden. Add canned baked beans. Heat through.

Pudding: Mix chopped ham, a can of cream-style corn, 2 beaten eggs and bread crumbs. Pour into a greased casserole and bake like a custard. Serve hot with corn muffins.

Nutty Salad: Dice ham, celery, green pepper and apple. Combine with a generous quantity of salted peanuts. Serve as a salad with lettuce and mayonnaise.

Strata: Grease a small casserole and arrange with thin slices of bread, thin slices of cheese, slivered ham in layers. Pour over 1 cup milk, 1 egg and seasonings, beaten together. Bake in moderate 350 degree F oven until puffed and brown.


Heat ham slices with your favorite barbecue sauce and serve on rolls.

Fresh Fruit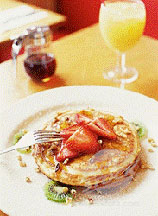 Use extras to make yummy fruit smoothies. They can be frozen and enjoyed later if you are just too full!


Serve over ice cream for a delicious spring dessert.


Serve on pancakes, French toast, or in cereal.

Asparagus



Make asparagus omelets by chopping cooked asparagus and add to beaten eggs. Add a little grated cheddar or American cheese. Proceed as for an omelet.


Place cooked asparagus in a buttered baking dish, then sprinkle with breadcrumbs mixed with parmesan cheese. Bake until heated through.

Hard Boiled Eggs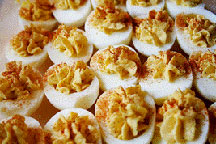 Add to salad.


Make your favorite deviled egg recipe (or search Cook'n for a wonderful one)

Pie dough


Roll dough very thin, dot with butter, then sprinkle with cinnamon and sugar. Roll up, slice off 1-inch pieces and bake flat side down. Kids love these!

I wish you all a Happy Easter with a wonderful week of leftovers to follow!





---
If you have any additional tips that you'd like to add, please post them on the
Cook'n Club Forum
(if you're a
Cook'n Club Member
)...or e-mail them to
Dan@dvo.com
.
---
Join the Cook'n Club!An unbeatable value with exclusive benefits for members only.
Enjoy articles like this and many other benefits when you join the Cook'n Club.
---