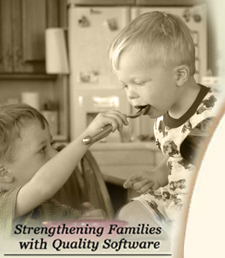 | | |
| --- | --- |
| Volume II | November 19, 2008 |
---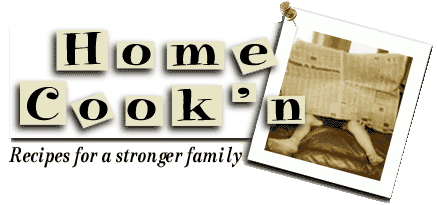 Storing your Spices
By Jeanne Wolfley

The way in which you store your spices will have a lot to do with how long they will last. Spices add so much satisfaction to our food, it is important to store them properly. The primary reason spices are stored in drawers or cabinets is to help keep them away from the elements of heat, moisture and direct light. All these elements can shorten the life of your spices. Old spices either lose their savor or become rancid.

When you find that you have to use more of the spice than usual, itís a clear indication that they are getting old. Looking at the expiration or use-by date at the store will also help you determine the longest available time for freshness. Spices that are starting to cake up or smell peculiar should be thrown away. It means that you probably got some moisture in them. Always, make sure you use a dry spoon when handling your spices.

Direct heat can also create havoc with the taste of your spices. Keeping them away from close proximity to the stove is a good idea.


Whole herbs and spices last twice as long as ground ones. Leaves and flowers last for about a year but when they are ground they last for about six months. Whole seeds and cinnamon bark will last for two years.

Making a list of the spices in your cupboard with there expiration dates will help you to keep track of their potency. Tape this list to the inside of your spice cupboard. Checking this list before going to the grocery store will help ensure that you wonít have duplicates.

I use Cajun spice often. I use enough of it that I make my own. It is great to use as a twist in traditional chili!

Making your Own Cajun Spice

ľ cup chili powder
1 cup paprika
ľ cup sea salt
2 tablespoons onion powder
1 tablespoon pepper
1 tablespoon dried basil
1 tablespoon oregano
1-2 teaspoons cayenne pepper
2 teaspoons dried thyme
Ĺ teaspoon cumin

Mix together

Recipe for Quick and Easy Cajun Chili

2 15 oz cans tomato sauce
1 cup chopped onion
2 cans dark kidney beans
1 cup chopped green pepper
2 cans light kidney beans
1 cup chopped red pepper
2 cans chili beans
2 tablespoons sugar
2 small cans diced green chilies
Salt and pepper to taste
1 teaspoon garlic salt
1 tablespoons Cajun
1-2 pounds of Hamburger (browned & drained)

Put all the ingredients in the crock pot and leave for 4 hours or cook it on the stove top for as little as 30 minutes. Donít drain the liquid off the beans. Itís so easy and scrumptious! This is such a quick and hardy meal. We prefer the flavor of Cajun Chili to all others. Hope you like it too.





---
Join the Cook'n Club!An unbeatable value with exclusive benefits for members only.
Enjoy articles like this and many other benefits when you join the Cook'n Club.
---