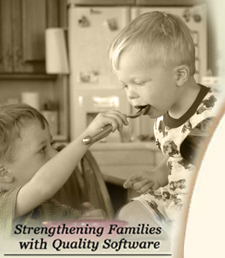 ---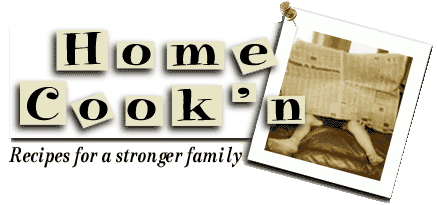 Make Use of Your Bread Machine
by Bethany Booth

My Grandma not only raised 12 children, she also somehow found the time to make delicious homemade bread every day! I own a machine that does most of the work for me and for some reason I still can't keep up with grandma.

My guess is that you also own a bread machine that is collecting dust on some shelf or in the back of a cupboard. Well, it is time to dust it off and make use of your bread machine! It is a great way for us all to add a quick homemade touch to our busy on-the-go lifestyles. Here are a few tips and yummy ideas to help you get started:

A slice of this warm hearty bread is wonderful first thing in the morning. Put the ingredients in before you go to bed. Use the delay setting on your bread machine and time it so that the bread is baked just in time for breakfast. It smells wonderful and tastes even better.

Maple Oatmeal Bread

1pkg. rapid-rise yeast
1 cup quick oats
3 cups bread flour
1 tsp. salt
1/3 cups maple syrup
1 Tbsp. vegetable oil
11/4 cups +1 Tbsp. warm water

Add all ingredients into the bread machine pan according to the directions for your machine. Set it to white bread selection. Press start!



Hint: YEAST – For best results in the bread machine you must use rapid-rise or bread machine yeast. These types of yeast become active more quickly than active dry yeast and can be combined with other dry ingredients (which is necessary when using the timed or delay setting).

Here is one that the kids will love. This bread is great with strawberry (or any fruit) jam and is perfect for a lunchtime sandwich or an after school snack.

Peanut Butter Bread

1 cup + 1Tbsp. warm water
½ cups smooth peanut butter
3 cups bread flour
3 Tbsp. brown sugar
1 tsp. salt
2 tsp. bread machine yeast

Measure ingredients carefully and put them in the bread machine according to the order recommended for your machine. Select Sweet or Basic/White cycle with a Light crust color. Cool bread on a wire rack.


Hint: FLOUR – Bread machine flour is the same as bread flour. Both types of flour have a high amount of protein, which means more gluten. Gluten is the necessary protein for making soft, chewy textured bread. If you are using a low gluten flour such as, whole wheat, oatmeal, soy, cornmeal or rye then you can add 1 Tablespoon of a product called "Vital Wheat Gluten" for every cup of low or no gluten flour you use.

This bread is a delicious dessert idea as is or by adding chocolate chips or even a cream cheese frosting.

Pumpkin Bread

1/3 cups vegetable oil
3 eggs
11/2 cups pumpkin puree
1 cup granulated sugar
11/2 tsp. baking soda
¼ tsp. salt
1 tsp. ground cinnamon
¼ tsp. ground nutmeg
¼ tsp. pumpkin pie spice
3 cups all-purpose flour
½ cup chopped nuts (optional)

Spray bread machine pan with nonstick cooking spray. In a bowl, mix oil, eggs, pumpkin puree, and sugar until well blended; stir in the baking powder, soda, salt, spices, and flour. Pour mixture into the pan. Set machine for Cake or Quick Bread cycle.



Hint: TEMPERATURE - all ingredients, especially liquid ingredients, should be added to the bread machine at room temperature. This will set up a warm (not hot) optimal environment to activate the yeast. Eggs need to be refrigerated so when your recipe calls for eggs bring them to room temperature by placing them in a bowl of warm water for 5 minutes before adding them to the mix.

Keep in mind that all bread machines have different settings and capacities. Be sure to review the instructions for your machine. These recipes yield large 11/2 pound loafs but you can scale them up or down by comparing them to the usual measurements used in your bread machine.

Hint: SCALE – Almost any bread recipe can be adapted for the bread machine. The riskiest part of trying a new machine recipe is overfilling your pan. Here is a guideline to help determine whether or not a recipe will fit in the pan of your bread machine.

For more delicious bread machine recipes, check out our Cook'n with Bread Machines title.

---
Join the Cook'n Club!An unbeatable value with exclusive benefits for members only.
Enjoy articles like this and many other benefits when you join the Cook'n Club.
---