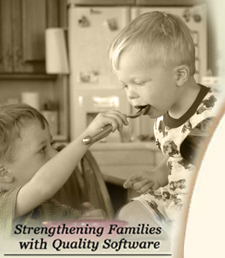 ---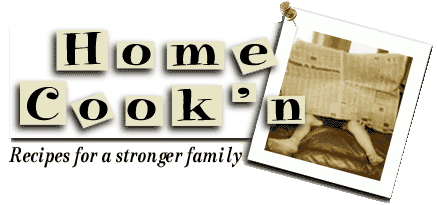 Grilled Side Dishes
by Bethany Booth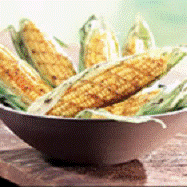 Do you really want to be pacing back and forth from the grill to the kitchen? Why not make an entire meal out on the grill? It only takes a few minutes to cook up some deliciously grilled side dishes for your BBQ. Here are some flavorful suggestions:

Grilled pineapple is a classic for any luau or BBQ. The spices in this pineapple marinade make it especially tasty.

Sweet & Spicy Grilled Pineapple

1 fresh pineapple
1/2 cup orange juice
1 tablespoon ground cinnamon
1/2 teaspoon ground ginger
1/2 teaspoon ground nutmeg
1/2 teaspoon ground cloves

Peel the pineapple and, leaving it whole, cut out the center core. Slice into 8 rings, and place them in a shallow glass dish or re-sealable plastic bag. In a small bowl, mix together brown sugar, cinnamon, ginger, nutmeg, and cloves. Pour over the pineapple, cover, and refrigerate for 1 hour, or overnight.
Preheat grill for high heat.
Lightly oil grill grate. Grill pineapple rings 15 minutes, turning once, or until outside is dry and char marked. Serve with remaining marinade.

This grilled cantaloupe is the perfect sweet treat on a summer evening. You can also mix it up and try this recipe with a few chunks of honeydew or totally go for a grilled fruit cabob by throwing on pineapple, mango, even apple chunks!

Skewered Cantaloupe

1 cantaloupe, peeled, seeded, and cubed
¼ cup butter
½ cup honey
¼ cup chopped fresh mint leaves
skewers

Preheat grill for medium heat.
Thread cantaloupe chunks onto 4 skewers. In a small saucepan, heat butter with honey until melted. Stir in mint. Brush cantaloupe with honey mixture.
Lightly oil grate. Grill skewers 4 – 6 minutes, turning to brown all sides.
Serve with remaining sauce.


There are endless ways to spice up good old corn on the cob. Here is one of the best I've found:

Zesty Grilled Corn on the Cob

6 ears fresh corn
½ cup butter
2 tablespoons prepared mustard
1 teaspoon Worcestershire sauce
¼ teaspoon lemon pepper
2 teaspoons prepared horseradish
Heavy Duty aluminum foil

Preheat grill for medium heat.
In a small saucepan, melt butter. Sir in mustard, horseradish, Worcestershire sauce, and lemon pepper.
Place each ear of corn on a 13x12 inch piece of heavy-duty aluminum foil. Drizzle with butter mixture. Wrap loosely, leaving space for the expansion of steam, and seal.
Grill over medium coals for 15-20 minutes (grilling time depends on size of corn ears), or until corn is tender. Carefully unwrap foil and serve.


If you enjoy grilling your side dishes along with your meat then why not grill dessert too? Check out the recipe for Grilled Peaches'n'Cream. For more tasty recipes for your grill, check out or new barbecue cookbook, Cook'n with Weber.



---
Join the Cook'n Club!An unbeatable value with exclusive benefits for members only.
Enjoy articles like this and many other benefits when you join the Cook'n Club.
---