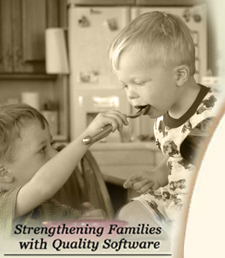 ---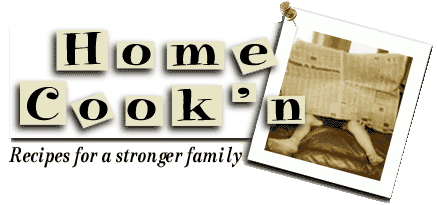 SOLVED: Pound Cake Caper



Many readers responded to our pound cake recipe search from February's newsletter. Here are their responses:


I have a cookbook published in 1879 and in it, all the recipes for pound cake only had these four ingredients. One of them calls for 10 eggs, 1 pound of flour, 1 pound of sugar and 1 pound of butter. Since this recipe calls for 1/2 pound of butter, 1/2 pound of flour (I actually weighed 2 cups of flour), and only 5 eggs, it would seem that you would use 2 cups (or 1/2 pound) of sugar. Does that make any sense to you?

Marylou Riff


---

Hello, My mom's is as follows, it seems to be the same except that she adds vanilla.

2 sticks margarine
2 cups sugar
5 eggs
2 cups flour
1 tsp. vanilla

Have fun!


---


I was looking for this recipe in my grandmother's book and started thinking that if it had no milk or buttermilk, it'd be more like a cookie. Allrecipes.com has a recipe that's very similar to what Cheryl in Georgia describes called "Grandmother's Pound Cake II". I wonder if she forgot that it needs a little more liquid.

--Linda


---

Hi. Years ago I got a pound cake recipe from my mom in Georgia very similar to this one. The sugar and flour amounts were the same, so I would try 2 cups sugar. Hope this helps. My recipe was...

3 cups flour
3 cups sugar
6 eggs
1 cup sour cream vanilla or almond flavoring.


---

POUND CAKE
3 cups flour
3 tsp. baking powder
2 1/4 cups sugar
1/4 tsp. salt
1 1/2 cups butter
3/4 cup milk
1 tsp. vanilla
6 eggs

Cream butter, sugar, and eggs and add rest of ingredients. Mix 20 minutes on slow speed. Pour into ungreased tube pan. Place in COLD oven and bake 1 1/4 hours at 325 degrees. Let stand in pan 10 minutes and then remove to wire rack. Frost with caramel icing if desired.

--Diane Schaeffer, Lebanon, PA


---

This is similar to the cake you are looking for. Here is a terrific recipe. I have people at church who won't eat cake unless it is "Cindy's Cake"!

Hope you enjoy.

--Cindy Chacon

1 cup butter or margarine
1/2 c shortening-Crisco
3 cups sugar
5 eggs
2 tablespoons flavoring...vanilla, almond, lemon, etc.
3 cups flour
1 cup milk

Cream margarine, shortening, eggs and flavorings. Beat about 5 minutes. Add flour and milk alternating one cup each, mixing well after each addition. Spray or grease 9x13 or 2 8 inch round pans. Cook in cold oven (don't preheat oven) at 300 for about 45-50 minutes. Check with toothpick. Remove from oven, cool for 5 minutes then wrap in plastic to cool completely. (The plastic wrap needs to be loosely folded over the entire cake. Most, but not all, wraps will sort-of "shrink-wrap" the cake. It's ok if it doesn't, as long as the entire cake is covered.)

For chocolate cake: add only 1-tablespoon vanilla and 4 tablespoons cocoa.


---

Butter Pound Cake

2 C Butter
1 lb Powdered Sugar
6 Eggs
3 C Cake Flour

Cream butter with sugar until light. Add eggs one at a time, beating after each addition. Add flour, mixing only until smooth. Turn into 10-inch fluted tube pan. Bake at 325F 1 hour 15 minutes. Cool 30 minutes in pan before turning out on wire rack to cool completely.



Do you have something to share with other Cook'n readers or a killer idea for a new product? Email your thoughts to us. Tell us about you and your family, and send us a picture. We'd love to hear from you...and who knows...perhaps you will be the star of the next newsletter!
---