After the birth of our second child, some close friends brought over dinner to help us out. We had never seen or heard of Skillet Lasagna before and the idea seemed a bit odd at first. However, it quickly became a favorite.
Not only was the dish delicious but Kathy soon discovered that it was very easy to prepare. To be truthful, I became sick of it after a while but that was only because Kathy made it every week till our baby was talking. This issue of HomeCook'n features a variety of unique and yummy Skillet Meals that are quick and easy to prepare.
We included some excellent tips on how to make your kitchen work for you, fudge making secrets, olive oil info, and some good humor jest for the fun of it. You'll also find Cook'n printing tips from the master, gardening ideas for your family, and much, much more. Enjoy!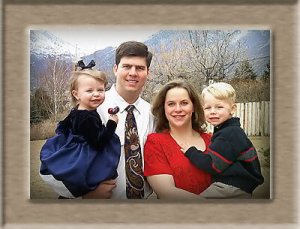 Dan Oaks