Skillet Lasagna
DVO Recipe Center
Serves: 6
1 pound ground beef
1 small onion, chopped
1 clove minced garlic
1 1/2 cups diced tomatoes, undrained
1 1/4 cups water
1 8-ounce can tomato sauce
1 tablespoon dried parsley flakes
1 teaspoon dried basil leaves
1 teaspoon dried oregano leaves
1 teaspoon salt
2 1/2 cups bow tie pasta, uncooked
1 cup cottage cheese
1/4 cup grated parmesan cheese
Dash basil, pepper, optional
Shredded cheese, if desired

In large skillet, brown beef with onions and garlic; drain. Add tomatoes, water, tomato sauce, parsley, basil, oregano, and salt. Mix well. Stir in uncooked pasta. Bring to a boil, stirring occasionally. Reduce heat; cover, simmer for 20 minutes or until pasta is tender, stirring once. Combine cottage and Parmesan cheese. Sprinkle in basil and pepper to taste if desired. Drop cheese mixture by rounded tablespoons onto pasta mixture. Cover and cook for 5 minutes. Sprinkle with shredded cheese, if desired.


Help on downloading recipes
Be sure to check the Cook'n Recipe Archive for more recipes.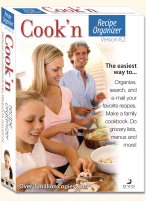 for Windows 9x/2000/ME/NT/XP/Vista

Not sure what to order?

Piles of recipe cards in your drawer?
Download Cook'n today and get organized!
Cook'n Cookbook Software Download - MSRP $99.95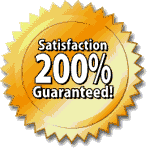 (Save 20%)
Download: $79.95

CD: $79.95



Buy the CD or download the full version of Cook'n right now! Includes over 300 of our best recipes.