Mom's Very Best Recipes
Are there any recipes we love more than those passed down from Mom? A bestselling cookbook in Gooseberry Patch's collection, Mom's Very Best Recipes is filled with reliable old favorites as well as recipes from today's Mom, who knows all the tricks for putting a yummy meal on the table quickly!
Whip up Busy-Day Chicken Paprikash, Homestyle Shells & Cheese, Sweet-and-Sour Green Beans and your family will be asking for seconds! Some of Mom's best-loved recipes are desserts, and we've included those too...try Snowy Glazed Apple Squares and People-Pleasin' Peach Cake. You'll enjoy the quick & easy kitchen tips, shopping & menu-planning pointers...so many clever ideas for sharing food and fun with family & friends!
Reviews

"This book is dedicated to mother's everywhere who know how to warm the heart and soul with a kind smile, a big hug and a bowl of homemade chicken soup. It contains 250 tried and true favorites from Mom's recipe box which were submitted by you…the daughter's, granddaughters, sons, and family alike, who loved Mom's cooking and have cherished her recipes down through the years." --Cora

---
"There's just something about mom's recipes that make us smile and keep us coming back for more. That's why I love this cookbook. All of the recipes in this new book appeared in some mother's recipe box at some point in time. All of the recipes are easy, comforting, simple, and just the kind of wonderful dishes that you'd find on the tables of the best cooks in the world - our moms!"
--Kristin
---
"This really looks like a terrific cookbook. Will have to look for this one and add to my collection. Also looks like a great wedding gift."
--Toni
---
"I love this cookbook. It is so handy to have a recipe book at my fingertips when we are traveling and I need a quick recipe to make while I'm visiting family. I can always find something from this book to put together no matter what the mealtime! Of course, I love all of the Gooseberry Patch Cookbooks! They are fun just to "read" !!!"
--Rylee E.
---
"Wonderful cookbook to have around. I grab it when I don't know what to make for dinner that night and I find all kinds of inspiration and ideas. Some recipes I forgot how wonderful and tasty they were when I was little."
-Sylvia T.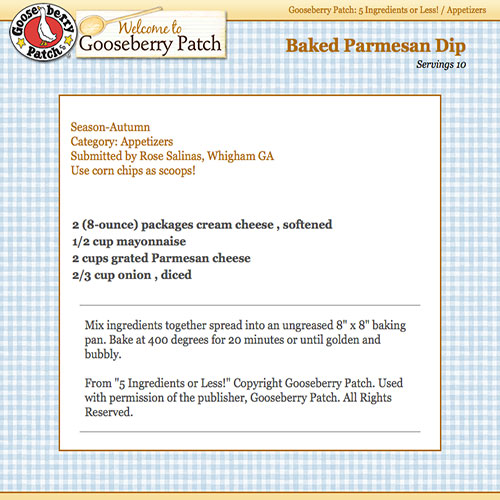 Includes the Gooseberry Patch Theme
About the Author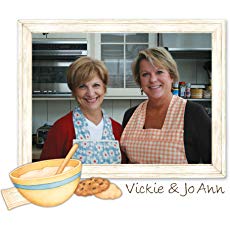 Gooseberry Patch was founded in 1984 by Vickie Hutchins and Jo Ann Martin, two moms looking for a way to do what they loved and stay home with kids too.

25 years later, they're best known for their collection of family-friendly, community-style cookbooks. Each book is created with today's time-strapped, budget-conscious families in mind and filled with recipes shared by cooks all across the country. Along with treasured family recipes, each book includes the stories the go along with these tried & true dishes.