150 Hearty Homestyle Recipes Cookbook
From: Gooseberry Patch
Need some new ideas for family meals? Just look inside! This book is filled with delicious recipes that will bring your family to the table at breakfast, lunch and dinner.

Just look inside for:
Breakfast & Brunch: Buttermilk Oven Pancakes, Southern Veggie Brunch Bake
Appetizers & Salads: Warm Artichoke Dip, Lemon-Dill Chopped Salad
Soups, Sandwiches &Breads: Chicken Corn Chowder Ole, Cornmeal-Cheddar Biscuits
Slow-Cooker Favorites: Pot Roast & Dumplings, Italian Meatball Subs
Mains & Side Dishes: Hearty Chicken Pie, Ham & Cauliflower Au Gratin
Desserts: Coffee Cream Brownies, Too-Easy Cherry Cobbler
You can count on Gooseberry Patch for easy-to-follow directions, using familiar ingredients. Whether you're cooking for your family or hosting a casual get-together with friends, you'll find recipes here that are sure to please.

Reviews

"Reading a Gooseberry Patch cookbook is like asking a friend for a recipe. You know the dishes have been made by folks who could be your neighbors, from ingredients you probably already have in your cupboard. I have several of your cookbooks (wrinkled and spattered, I admit it) and can say that Ive never been disappointed in a recipe. Thank you, Gooseberry Patch!" --Dale-Harriet Rogovich, Madison, WI

---
"Love all of Gooseberry Patch cookbooks and this one is no exception . These books have real home style recipes that have ingredients that you have in your kitchen."
--Christine Grubbs
---
"I love this book! I collect cook books and I actually made a few recipes out of this one. Its more of a fall cookbook, but you can make any of these recipes any time."
--S. Tracy
---
"I just wanted you to know that even though I am eliminating most of my cookbook collection, I am keeping my Gooseberry Patch cookbooks! Yours are my favorites. Sometimes I get lucky at a yard sale and snatch them up! Thanks for creating cookbooks that are concise and easy to use."
- Laurene Shewan, Uncasville, CT
---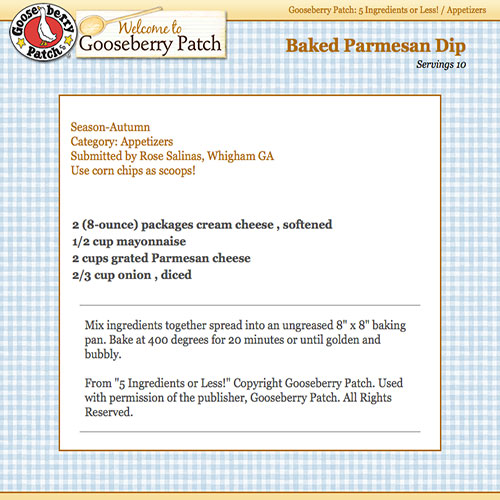 Includes the Gooseberry Patch Theme
About the Author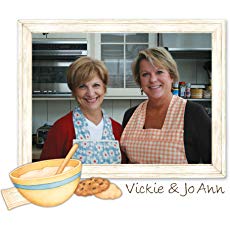 Gooseberry Patch was founded in 1984 by Vickie Hutchins and Jo Ann Martin, two moms looking for a way to do what they loved and stay home with kids too.

25 years later, they're best known for their collection of family-friendly, community-style cookbooks. Each book is created with today's time-strapped, budget-conscious families in mind and filled with recipes shared by cooks all across the country. Along with treasured family recipes, each book includes the stories the go along with these tried & true dishes.