Delicious Meals Made Easy
By: Bob Warden
Over 120 Time-Saving Pressure Cooker Recipes
Make delicious family meals in a third of the time!
Today's electric pressure cookers are revolutionizing the way we cook. Electric pressure cookers are safe, easy, and they are true time-savers for preparing delicious home-cooked meals. They aren't just for preparing comforting meats and stews--the pressure cooker can also make amazing pasta, seafood, poultry, vegetable and bean dishes, and even delectable desserts! All you need to be successful is some encouragement and lots of these easy and delicious recipes.
Delicious Meals Made Easy has easy-to-follow, creative recipes that will soon become staples for your weekly menu. This book is filled with tried-and-true family favorites, comfort food classics, and great entertaining dishes. Each recipe is quick and easy to prepare, and uses readily available ingredients. But most important, each recipe has only a few simple steps, and yet makes an extraordinary meal. If you haven't yet pressure cooked, you will find the recipes in this book surprisingly easy and delicious.
Cooking in a pressure cooker prevents food from drying out during the cooking process, resulting in intense, mouth-watering and juicy flavors. The recipes in this book also save your precious time in the kitchen. Most recipes cook in about one third the time of a conventional oven or stovetop. Imagine: risotto in less than ten minutes, pasta meals in just twenty minutes, chili in less than thirty minutes, and even a braised pot roast in just an hour! Cooking-time charts are included with the book, so you can experiment with and find inspiration for your own creations! Want to get started pressure cooking? Or become more creative using your existing pressure cooker? If the answer is YES, then this is the book for you! Enjoy!
Additional Features:
Forty Better-For-You recipes with Mona s Healthy Take
Essential pressure cooker pantry/freezer list (75 must-have ingredients)
Pressure cooking 101
How to cook from frozen
Cooking time charts:

Beans
Beef
Pasta
Grains
Poultry
Pork
Lamb
Seafood
Vegetables


Reviews

"I read the reviews for this and many other books, on all the home shopping networks and Amazon before I made up my mind. I'm so glad I got this book, because it addresses all sizes of pressure cookers, all brands, makes and models. It gives charts so you can make more or less. Plus, it offers tips, lots of pictures, and lots of fairly average meals (not way too fancy.) It's nice that the authors targeted a general audience and made variations for everyone, not just a targeted few with a celebrity brand name. Thank you to the authors for offering it." --Online Reviews


---

"Love it! I am so glad I got this cookbook. I have several pressure cooker cookbooks and this one is by far my favorite. It has a lot of "easy" recipes that don't require all the browning, etc. It also has tables in the back for all different types of meat (raw and frozen) and pasta, vegetables, etc." --Online Reviews


---

"Yum! This cookbook is not a fancy-schmancy cookbook. It has good food that you can make easily. I made the cheeseburger soup and loved it. I added rice, mushrooms and bacon. Yummy! Today I'm going to make the broccoli and cheese chicken. Hopefully it will turn out great." --blueeyes7921, WI

---

"I purchased mine when QVC released them as I have his 1st pressure cooker book and I knew how much I loved it. The second book by him is an excellent follow up. So many to pick from with full color pictures. I have tried many pressure cooker books and I can say that without hesitation...nothing comes close ...not even marginally close...to this one. Easy ingredients combined with excellent instructions and awesome pictures makes this book sit on the top shelf in my house."
-B.L. Dvorachek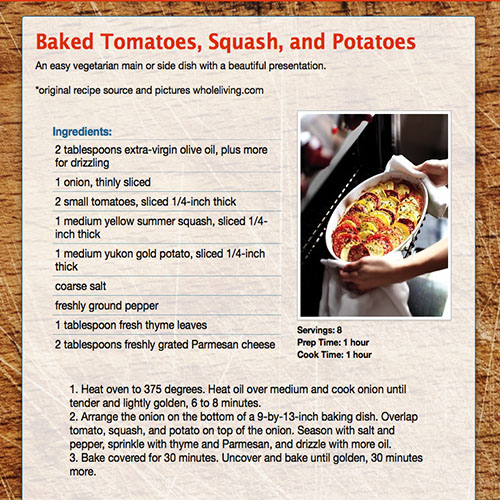 Includes the Chef's Table Theme
About the Author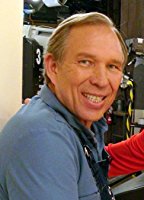 Well-known TV personality Bob Warden has proven taste and sizzling passion for great food as a television cooking celebrity, kitchenware developer, and cookbook author. He is a hugely successful TV cooking show host, product developer, and QVC manufacturers' representative, with four decades of experience. Bob has helped develop more than 500 kitchen products for QVC, as well as for other top brand kitchen manufacturers.

Bob is also the author of several cookbooks which include Quick and Easy Pressure Cooking, Best of the Best cook's essentials Cookbook (with Gwen McKee), Bob Warden's Favorite Ninja Recipes, Bob Warden's Favorite Recipes for cook's essentials Cookware, and Bob Warden's Slow Food Fast. Delicious Meals Made Easy has sold over 100,000 copies so far in 2012. Warden's newest venture, Great Chefs International, includes the launch of a TV series, companion cookbook, and the premiere of Great Flavors, a new collection of low-sodium, high-taste concentrated stock bases.