Selected Recipes from Oklahoma's Favorite Cookbooks
From:Gwen Mckee
From chuckwagon favorites to classic diner meals, Oklahoma's cooking is the best! In Best of the Best from Oklahoma Cookbook, 59 of the leading cookbooks from the Sooner State have been selected to contribute their most popular recipes. Good home cooking such as (Mickey) Mantle's Chicken Fried Steak, Cowboy Potato and Vegetable Bake, Philbrook's Italian Cream Cake, and Tortilla Wagon Wheels are just a sampling of the 400 or so recipes included in these pages. These recipes aren't just OK--they're the BEST!

Best of the Best from Oklahoma is part of the acclaimed Best of the Best State Cookbook Series, continuing the tradition of preserving America's Food Heritage.



Reviews

"I purchased this as a gift for my grandmother who lives in the north that loves to cook. She loves it! She said it's great to learn about the history of Oklahoma along with getting great recipes to cook and share with others." --SoonerMe

---
"I enjoy this cookbook.....my family, as well as church family enjoys the good food too! The recipes are easy to follow."
--Patricia & Jim
---
"Really great, true to the area."
--Book Nerd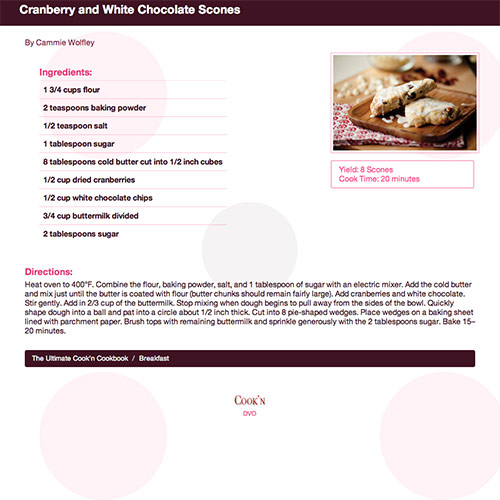 Includes the Pink Chocolate Theme
About the Author
Gwen McKee is a publisher with a mission. As the co-founder (with her husband, Barney) and the editor-in-chief of Quail Ridge Press, she has dedicated the past two decades to preserving America's food heritage. Through Quail Ridge Press, Gwen has now accomplished much of this task by creating the 50-volume Best of the Best State Cookbook Series that includes over 20,000 classic recipes. Today Quail Ridge Press is one of the most successful regional publishers, and certainly one of the most thriving publishing houses owned by a woman.

Gwen's interest in preserving "real" American food came naturally. Like most native Southerners, she was influenced by a family immersed in the traditions of Southern cooking and entertaining. Over a period of many years, Gwen collected recipes that were handed down through her family for traditional holidays and reunions.