Best of the Best from Arkansas
By: Gwen McKee
This treasury of favorite recipes will enable you to capture Arkansas' special cuisine and taste its natural wonder.
Included in the more than 300 recipes are such delightful dishes as Fried Green Tomatoes, Sadie's Deep Dish Chicken Pot Pie, Rice Pudding, Oven-Poached Rainbow Trout with Cucumber-Dill Cloud, Peaches and Cream Souffle, and Stovepipe Bread. From quite simple to simply elegant, these recipes are sure to become family favorites.
Best of the Best from Arkansas is one of fifty volumes in Quail Ridge Press' acclaimed Best of the Best State Cookbook Series continuing the tradition of Preserving America's Food Heritage.
Reviews
"I bought this as a gift for a friend visiting from out of state. Not only is it chock full of wonderful southern recipes, it also has pages here and there with trivia and information about the state of Arkansas. My friend was delighted with those little "extras" and I think it made a great souvenir for her.." --C. Pine

---
"Being from Arkansas, naturally I was drawn to this book. I also collect cookbooks so I have learned to weed out the ones that tend to be too extravagant for my everyday meals. This cookbook has all the wonderful, Southern-style, home-made recipes I grew up enjoying. It is a compilation of the best recipes from fifty-four different cookbooks from my home state. Historic pictures and interesting tid-bits about Arkansas are scattered through out this collection of tried and true recipes. I know I will enjoy using this cookbook for many years to come and it has already become one of my favorites when I am looking for something yummy to cook!"
--J. Johnson
---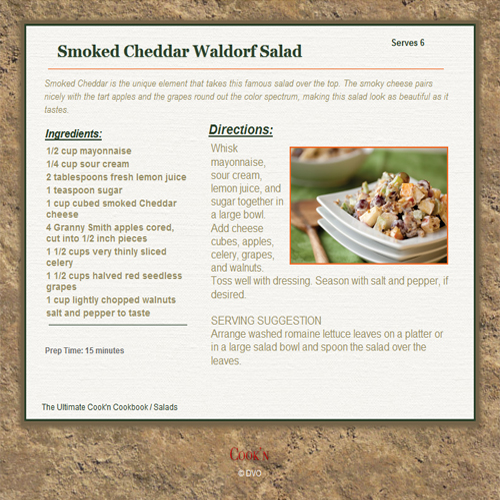 Includes the Ground Theme
About the Author
Gwen McKee is a publisher with a mission. As the co-founder (with her husband, Barney) and the editor-in-chief of Quail Ridge Press, she has dedicated the past two decades to preserving America's food heritage. Through Quail Ridge Press, Gwen has now accomplished much of this task by creating the 50-volume Best of the Best State Cookbook Series that includes over 20,000 classic recipes. Today Quail Ridge Press is one of the most successful regional publishers, and certainly one of the most thriving publishing houses owned by a woman.

Gwen's interest in preserving "real" American food came naturally. Like most native Southerners, she was influenced by a family immersed in the traditions of Southern cooking and entertaining. Over a period of many years, Gwen collected recipes that were handed down through her family for traditional holidays and reunions.