101 Christmas Recipes
By: Gooseberry Patch
Carolers are singing, snowflakes are swirling and we've just popped a batch of sugar cookies in the oven...Christmas is coming!
101 Christmas Recipes is jam-packed with our tastiest recipes for every holiday occasion. Invite friends and neighbors to a bountiful brunch buffet! They'll hurry over for Zesty Brunch Quiche, Emma's Gingerbread Muffins and mugs of Malted Hot Cocoa. Serve up appetizers like Tomato & Basil Tartlets, Seafood Pinwheels and Jalapeno Cheese Spread at a get-together with girlfriends.
You'll breeze through your gift list with yummy food gifts everyone will love...Michelle's Caramel Corn, chocolatey Buckeyes or a pretty tin of Candy Cane Thumbprints. On Christmas Day, gather the family for a festive dinner of Gran's Rosemary Roast Chicken, Twice-Baked Sweet Potatoes and Herbed Corn Bake. Save room for Whipped Pumpkin Pie!
With a scrumptious photo of each recipe, 101 Christmas Recipes is sure to become your favorite cookbook for tried & true recipes to make your holidays the tastiest ever.
Reviews
"I loved this cookbook because, like all the Gooseberry Patch books, this one had simple tasty recipes using normal every day items from your pantry and not some weird exotic never-heard-of foods or ingredients. I made some of the cookie recipes and they came out picture perfect and delicious!" --Renee Wilson

---
"The 101 Christmas Recipes cookbook by Gooseberry Patch is just the book that I was looking for to help me prepare for my annual Christmas Open House. We host one every year and I always add in new dips and sweets. I have a few that will always be served but for the most part I enjoy new recipe hunting for this occasion. One of the recipe worth trying is Peppermint Punch. It's outstanding! Great book for any of the up and coming holidays!" --SusieQTpie

---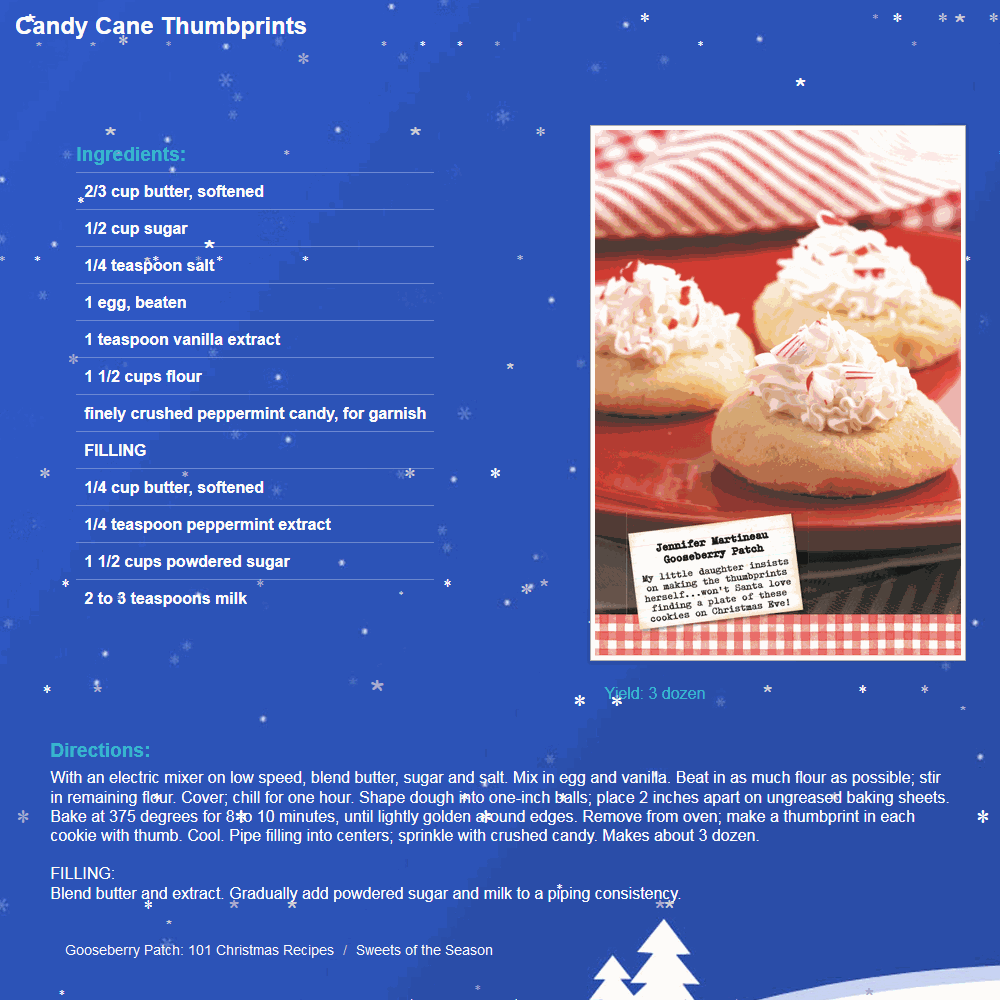 Includes the White Christmas Theme
About the Author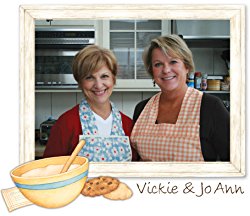 Gooseberry Patch was founded in 1984 by Vickie Hutchins and Jo Ann Martin, two moms looking for a way to do what they loved and stay home with kids too. 25 years later, they're best known for their collection of family-friendly, community-style cookbooks. Each book is created with today's time-strapped, budget-conscious families in mind and filled with recipes shared by cooks all across the country. Along with treasured family recipes, each book includes the stories the go along with these tried & true dishes.
With more than 200 titles and nearly 9 million copies in print, plus an ever-growing collection of eBooks, Gooseberry Patch has grown from a kitchen-table operation to a nationally recognized best-selling publisher. Check out their books below and visit their website (www.gooseberrypatch.com) to get thousands of free recipes and lots more free goodies.