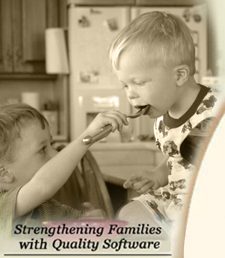 Cook'n with Betty Crocker™

$29.95




Cook'n Download

$79.95




• Current Issue
• Newsletter Archive
• Sign Up Now



• Contact Info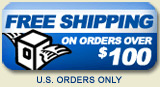 I am here to say THANK YOU! Your software is great!!!

When I read the description of the recipe program, I thought it was too good to be true (the price, the ability of the software, etc.). I even called your company by telephone to ask if I understood the promotional information correctly.

Upon receiving it and using it, I have discovered that every bit of it is true! (I LOVE the nutritional calculation feature!) Thanks so much for your product and for keeping it affordable, too!

Debi Self Read more...
Mother Goose Popcorn

Makes: 8 Servings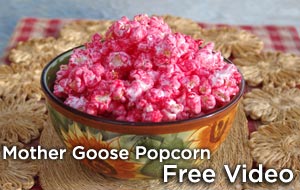 See the video of Dan and Linda making Mother Goose Popcorn. Click here to watch the video. If you have a slow Internet connection, click here to see a lower-quality video clip.



6 Qt. popped popcorn
1 ½ C. Powdered Sugar
1 C Sugar
½ c & 1 Tb. Milk
1 Tb. Butter
1 tsp. Vanilla
1 pkg Kool Aid (any flavor)

Bring all ingredients –except popcorn- to a boil in a saucepan. Boil one minute. Pour over popcorn in large bowl. Mix with wooden spoon till well coated. Eat right away, or spread out on wax paper to cool and dry.


---
---
Copyright © 2007 DVO Enterprises, Inc.