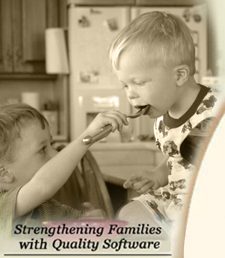 How do I print my own cookbook?
Open up Cook'n

Click on the recipes tab

Near the top let you need to set the "Browse Recipes by" to cookbook (not cookbook and chapter)

Then select the cookbook you want to print

Then select the print button.

This will launch the print preview

Cookn will automatically create page numbers, an index, a table of contents and title pages for you.

To scroll through the recipes there are forward and back arrows in the top left corner.

Note
If you want to print the pictures
make sure you have updated to at least version 8.204,

make sure the reduce White space option is not selected.