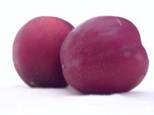 The plum is a fruit that is related to the family of peaches and cherries. It is one of those fruits that are rich in dietary fiber, which in turn proves effective in improving the digestive system. There are thousands of varieties of plums that are available throughout the world, ranging in colors like red, blue-black, purple, yellow, green or amber.
Plums are believed to have originated in Asia and since then, they have been grown all over the world. The fresh and juicy taste of the plums makes it refreshing to eat them on a hot summer day! Dried plums, called prunes, are also quite delicious.
Just look at the health benefits of this tasty and versatile fruit: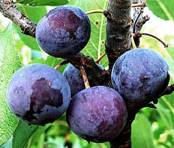 1.
Plums, even their dried form known as 'prunes', are high in unique phytonutrients called neochlorogenic and chlorogenic acid. Their function is that of an antioxidant and is of much benefit to the body.
2.
Since plums are rich in antioxidants, they provide protection from superoxide anion radical and also prevent damage to our neurons and fats that form a part of our cell membranes.
3.
Consumption of plums helps in the production and absorption of iron in the body, thus leading to better blood circulation, which further leads to the growth of healthy tissues.
4.
Regular consumption of plums can prevent macular degeneration and any other infection of the eye, in the long run. Your eyes will be healthy and strong for long time and you can also retain a sharp eye-sight.
5.
Researchers have found that plums have anti-cancer agents that may help prevent the growth of cancerous cells and tumors in the body.
6.
Eating plums also reduces your chances of contracting a heart disease in the long run. Plums have certain cleansing agents that keep the blood pure and prevent complications of the heart.
7.
Plum juice concentrate is effective in preventing and reducing human influenza A.
8.
Plums have high content of Vitamin C, which means that they help protect the body against health conditions like asthma, colon cancer, osteoarthritis and rheumatoid arthritis.
Plum recipes abound, but one I'm absolutely in love with is my Aunt Annie's easy and incredibly good plum pie. See if you don't agree with me:
Purple Plum Pie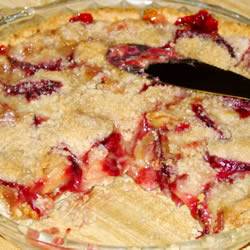 4 cups sliced fresh plums
1/2 cup sugar
1/4 cup all-purpose flour
1/4 teaspoon salt
1/4 teaspoon ground cinnamon
1 tablespoon lemon juice
1 (9 inch) unbaked deep dish pastry shell
Topping:
1/2 cup sugar
1/2 cup all-purpose flour
1/4 teaspoon ground cinnamon
1/4 teaspoon ground nutmeg
3 tablespoons cold butter or margarine
In a bowl, combine the first six ingredients; pour into the pastry shell. For topping, combine sugar, flour, cinnamon and nutmeg in a small bowl; cut in butter until the mixture resembles coarse crumbs. Sprinkle over filling. Bake at 375 degrees F for 50-60 minutes or until bubbly and golden brown. Cover edges of crust during the last 20 minutes to prevent overbrowning. Cool on a wire rack.

Download this recipe.
---
Contribute to the Cook'n Club!
DVO would love to publish your article, prose, photography and art as well as your cooking, kitchen and nutrition tips, tricks and secrets. Visit the Newsletter Submission / Win Win for All section in our Forum for more information and details.
---
---