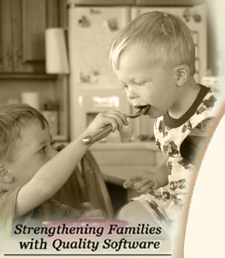 Cook'n Club Home
Subscribe Now!

Cook'n Forum
HomeCook'n Archive
Give-Aways

Another post from the Cook'n Club Forum:

What a treat to have this board here. I can't wait to watch it grow, and have absolutely no doubts that it will be a wonderful place where we can come back over and over again.
The Newsletter - the Forum - Thanks so very much!

MudMouse


Volume I - January 9, 2009
Vitamin D is a Key Player in Our Overall Health
by Alice Osborne

Vitamin D, once linked only to bone diseases such as rickets and osteoporosis, is now recognized as a major player in overall human health.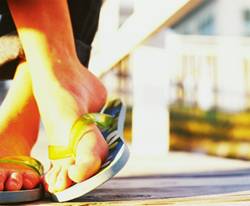 In the August issue of the
American Journal of Clinical Nutrition
, Anthony Norman, an int'l expert on vitamin D, identifies vitamin D's potential for contributions to good health re: the immune systems, pancreas secretion and regulation of insulin, heart and blood pressure regulation, muscle strength, brain activity, and reduction in cancer risks.
Norman also lists 36 organ tissues in the body whose cells respond biologically to vitamin D, including bone marrow, breast, colon, intestine, kidney, lung, prostate, retina, skin, stomach and uterine tissues. He says vitamin D deficiency also impacts all 36 organs. Already, vitamin D deficiency is associated with muscle strength decrease, high risk for falls, and increased risk for colorectal, prostate and breast and other major cancers.
An unrelated study also suggests low vitamin D is associated with Parkinson's disease. The majority (55%) of Parkinson's disease patients in the study had insufficient levels of vitamin D.
Meanwhile, the American Academy of Pediatrics doubled its daily dose recommendation of vitamin D in children, in the hopes of preventing rickets and promoting other health benefits.

According to Dr. Mercola (Mercola.com), it's a tragedy that dermatologists and sunscreen manufacturers have done such a thorough job of scaring people out of the sun. Their widely dispersed message to avoid the sun as much as possible, combined with an overall cultural trend of spending more time indoors during work and leisure time, has greatly contributed to the widespread vitamin D deficiency that's seen today.
There are 30,000 genes in the body and vitamin D has been shown to influence over 2,000 of them. That is a primary reason it influences so many diseases and chronic conditions: cancer, hypertension, heart disease, autism, obesity, rheumatoid arthritis, diabetes 1 and 2, multiple sclerosis, Crohn's disease, flu, colds, tuberculosis, septicemia, psoriasis, eczema, insomnia, hearing loss, muscle pains, cavities, periodontal disease, macular degeneration, myopia, preeclampsia, seizures, infertility, asthma, cystic fibrosis, Alzheimer's, schizophrenia, migraines, and depression.
Sun exposure (minus sunscreen)—about 10-15 minutes/day, with at least 40% of your skin exposed, is a general guide to how much is needed. People with dark skin will need to stay out significantly longer. Early morning (at regular intervals) in frequent short periods (moderation in all things), is best.
Along with careful sun exposure, we can also boost our vitamin D naturally by taking cod liver oil (1 Tbsp: 1,360 IU) and including vitamin D-prone foods in our diet:
Salmon, cooked, 3 1/2 oz: 360 IU

Mackerel, cooked, 3 1/2 oz: 345 IU

Sardines, canned in oil, drained, 3 1/2 oz: 270 IU

Milk, nonfat, reduced fat, and whole, vitamin D fortified, 1 c: 98 IU

Liver, beef, cooked, 3 1/2 oz: 30 IU

Egg, 1 whole (vitamin D is present in the yolk): 25 IU

To get us started, here are a couple recipes you might want to try:

Sardines and Greens Stew



Virgin, cold-pressed coconut oil for frying
1 onion, finely chopped
1 clove of garlic, minced
1 or 2 ripe tomatoes, chopped (or canned tomatoes)
1 to2 lbs spinach (cleaned, stems removed), OR turnip greens, kale, or chard (cleaned, stems removed) and parboiled
salt, black pepper, cayenne pepper or red pepper (to taste)
2 or 3 cans sardines

Heat a few spoonfuls of oil in a large saucepan and fry the onion and garlic for a few minutes.
Add the spinach (or greens) and fry them at high heat for a few minutes, stirring continually. (just a few minutes for spinach, but a few minutes more for other greens).
Stir in tomatoes (or canned tomatoes with their juice), the salt and pepper, and a cup of water. Reduce heat, cover, and allow to simmer for 20 minutes or until greens are nearly tender. Add sardines and continue to simmer until greens are ready to eat.



Download this recipe.
Salmon or Mackerel Croquettes

15 oz can salmon or mackerel
1 egg
1/4 cup flour
1/4 cup potato flakes
1 small onion, grated
black pepper
1 tsp baking powder
oil for frying
dill and lemon wedges, for garnish
NOTE: If using mackerel, add 1-2 Tbsp mustard (minimizes strong fishy flavor)
Drain salmon, reserving 1/4 cup liquid. Remove skin and bones. Place salmon in mixing bowl, breaking up into smaller pieces. Add egg, mixing thoroughly. Stir in flour. Blend in potato flakes, onion and black pepper. Combine baking powder and reserved 1/4 cup liquid. Stir into salmon mixture until well combined. Form mixture into 24 croquettes. Drop into deep hot oil and fry with out crowding for 3-5 minutes or until golden brown on all sides. Drain on pepper toweling. Garnish with dill and lemon wedges.
*If mixture is not easy to shape, cover and chill for 30 to 40 minutes.

Download this recipe.
Information Courtesy
Mercola
.
---
Contribute to the Cook'n Club!
DVO would love to publish your article, prose, photography and art as well as your cooking, kitchen and nutrition tips, tricks and secrets. Visit the Newsletter Submission / Win Win for All section in our Forum for more information and details.
---