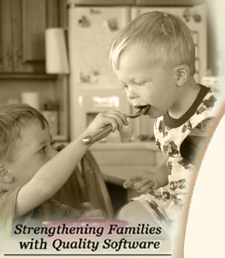 Cook'n Club Home
Subscribe Now!

Cook'n Forum
HomeCook'n Archive
Give-Aways

I have spent the last 2 hours reading your newsletter and wonderful recipes. I have already printed a whole bunch I want to try. I love them because they are using ingredients one has on hand. I love that and just wanted you to know how much we appreciate all your hard work in putting together this newsletter. Thank you very much.

Anna

Volume I - March 30, 2007
Food Co-ops
by Alice Osborne

(This information comes from one of our newest favorite sites: www.sustainabletable.org.)

A co-op is a group of people or organizations that come together for each person or group's mutual benefit. Co-ops are owned by members and are democratically structured, meaning one member, one vote. Co-ops share certain characteristics, including:

They are all democratic, volunteer associations.
They are created to benefit everyone and are, in fact, a business.
The only owners are the members of the co-op.
They do not work to make a profit. Any extra money is shared among the member/owners.
There are generally two types of food cooperatives -- co-operative grocery stores and buying clubs.




Co-operative Grocery Stores

Food co-operatives, often simply called co-ops, are voluntary organizations owned and controlled by members to provide low cost, healthy food primarily to members of the co-op, though some also sell to the public.

Food co-ops are operated for members by members at a non-profit or cost basis. Individuals who belong to the co-op have a say in decision making over issues surrounding the organization.

Most food from co-ops is organic, though some is "natural" -- produced with a minimum of processing with little or no additives or preservatives.

Food Buying Clubs

Food buying clubs are simply a group of people who come together to buy food in bulk, thus getting discounts for members of the club. They are usually an informal organization of friends, members of church groups, neighborhood groups, etc, who share the chores of collecting money from the member families, placing the order with the distributor, helping unload the truck when it arrives at the drop-off site, and dividing up the individual orders. Food is generally purchased through a natural foods regional distributor or a food co-op warehouse. Regional distributors provide food for both buying clubs and co-op stores.

For more information on buying clubs, to find a co-op in your area and/or how to start one, visit http://www.sustainabletable.org/shop/co-ops/ and go to Co-op Directory. The $$ savings, quality of purchases, power in group-purchasing and the camaraderie you'll enjoy, could make this idea one DVO's best yet! We're interested in any feedback on this subject, so send it our way!



---
Contribute to the Cook'n Club!
DVO would love to publish your article, prose, photography and art as well as your cooking, kitchen and nutrition tips, tricks and secrets. Visit the Newsletter Submission / Win Win for All section in our Forum for more information and details.
---
---