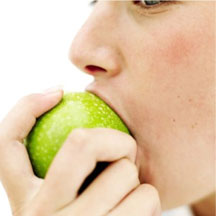 I think that the phrase "Healthy, Wealthy and Wise" are the ultimate goals of many people. Every time we make a good food choice we are contributing to our health. Every time we are frugal and don't over spend we become a little wealthier, and may I add that when you count your blessings you realize that wealth is so much more than "things." Our wealth is embodied in the small, simple things in life that we often forget to appreciate.
Wisdom is often learned one painful experience after another and sometimes we can learn much from just observing other people's mistakes. One thing is for sure, wisdom is a process. Eating healthy is a process as well. It's educating, learning and trying. Eating healthy is not always easy, but each time you make a wise choice it really does count. If we want to keep our brains functioning we need to be eating foods that we keep us alert and energized.
It may seem like a dichotomy by stating that being healthy will help make you wealthy because eating healthy foods costs more that eating unhealthy ones. It may make more sense if you understand that we don't eat as much if we consistently eat healthy because our bodies have a feeling of being satisfied, which can keep us from craving unhealthy foods.
I know this to be true because, although I have admitted to loving sugar, I did go completely off of sugar for a year and my cravings went away. It took about three weeks to get rid of the cravings and about two weeks more before I didn't feel tempted. This process would be a little different for everybody. I am not telling you to go off of sweets. I did this for a health issue. What I do propose, however, is moderation in all things. For instance, when I was a teenager I got hung up on having a tuna sandwich everyday for lunch for a long period of time. Although, tuna is good for you, I was definitely overdoing it and depriving my body of other things that my body needed to stay well nourished.
I really do enjoy eating a healthy meal. I feel good when I make a healthy food choice. My body feels healthier and I feel a sense of satisfaction knowing that I just did something good for myself. With a million choices at the grocery store and with all the different diets available it's not easy to decide what to do to eat right. You need to figure out what is best for your body.
Another way that can make you healthier is by changing out some of the unhealthier ingredients for healthier ones. This takes a little time, education and experimentation.
Here are a few tasty, healthy choices that you might like to try:
Energy Almond Balls
These little treats are great on the go. They are filling and you can feel good about your snack choice.
1 cup almonds
2 Tablespoons water
2/3 cup protein powder
1/2 Teaspoon almond extract
2 Tablespoons flax seed oil
1/2 Teaspoon artificial sweetener
4 Tablespoons shredded Coconut
Add all the above ingredients except the coconut. Blend in a blender or food processor just until thoroughly mixed. Form into small balls and roll in coconut.
Debra's Orange Flax Muffins
1 ½ cups oat bran
1 cup brown sugar
1 cup whole wheat flour
1 cup nonfat plain yogurt
1 cup wheat bran
½ cup canola oil
1 cup ground flax seed meal
2 eggs
1 Teaspoon baking powder
1 Teaspoon baking soda
½ Teaspoon salt
2 oranges (peeled, quartered)
You can also add nuts, raisins, chocolate chips, etc. Preheat the oven to 375 degrees. Line muffin tins. In a large bowl, combine oat bran, wheat flour, flax seed meal, wheat bran, baking powder and salt. In a blender, blend the oranges, brown sugar, yogurt, oil and eggs until well blended. Add the wet ingredients to the dry. Bake for 15 – 20 minutes or until a tooth pick inserted comes out clean.
Lemon Chicken with Feta Cheese
This recipe gives you great tasting proteins. All of the ingredients in this chicken dish are healthy.
2 pounds raw chicken strips
2 lemons juiced
½ Teaspoon thyme
½ Teaspoon basil
¼ Teaspoon onion salt
2 Tablespoons olive oil
Salt and pepper to taste
½ - ¾ cups feta cheese
2 additional Tablespoons olive oil for cooking chicken strips
Preheat oven to 350 degrees. Salt and pepper the chicken strips. Fry strips on stove top in 2 Tablespoons olive oil (approximately 2 minutes on each side) or until brown. They will finish cooking in the oven. Lay chicken strips quickly on a paper towel to remove excess oil and then lay them in a baking dish. Pour the juice of 2 lemons, olive oil thyme, basil and onion salt over browned chicken strips. Sprinkle with feta cheese and cook for 10 – 12 minutes or until the strips are no longer pink inside.
Wholesome Granola
Another great way to enjoy this granola recipe is in yogurt! I love vanilla yogurt with frozen, sweet cherries. Add granola and I have a favorite healthy dessert.
10 ½ cups oatmeal
1 cup sesame seeds
¾ cups coconut
1 cup wheat germ
1 ½ Teaspoons vanilla
1 ½ cups chopped almond
1 ½ cups water
1 ½ cups brown sugar
1 cup canola oil
½ cup honey
1 cup molasses
1 ½ Teaspoons salt
2 Teaspoons cinnamon
1 ½ cups unsalted roasted sunflower seeds
In a large bowl combine oatmeal, coconut, sunflower seeds, wheat germ, and almonds. In a medium sauce pan, add water, brown sugar, oil, honey and molasses mix until dissolved and add salt, cinnamon and vanilla. Pour over dry ingredients and stir well. Spread on two large cookie sheets. Bake 20 minutes at 300 degrees stirring once or twice. Let cool on the cookie sheets and then add any dry fruits such a crasins, dry blueberries, cherries, etc. Store in an airtight container.
Truly there are many healthy foods that are delicious and good for our bodies. Remember, whenever you make a wise choice, it really does count!
---
* DVO welcomes your kitchen hints and cooking or nutrition questions! Email us and we'll post your hints and Q/A's in upcoming newsletters! *