February Festivities
By Camille Rhoades
Most of us are finally taking a well earned deep breath after the holidays and while we love the joy, family, friends, and fun they bring we tend to feel a little ragged by the time they are all tied up and put away. Now that we have had a few weeks to settle in to a new year we are ready to celebrate again - Maybe not on a full-chaos kind of scale (like November and December often bring), but February offers lots of great opportunities for celebration. So call your friends, heat the oven and get ready to celebrate again.

From football to cupid, there is a party for everyone! Add in Mardi Gras, Chinese New Year, President's Day, and the Olympics and you could be partying all month long if you want to. Check below for ideas for all your February party plans!


Valentine's Day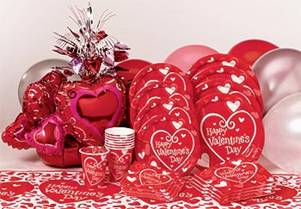 Use the day of love to express love to your whole family. Have the whole family make valentines for each other. Decorate them and then write something you love about each person on their valentine. These will be treasures! Play the "Famous Couples" game and have guests try to match themselves with their famous counterpart, without knowing what their own nametag says!
Chocolate, chocolate, chocolate... NO party can go wrong if there is lots of chocolate!


Valentine's Day Recipes

Heart Pizza

1 loaf frozen bread dough, thawed in refrigerator according to package directions
1 cup pizza sauce (prepared or your own homemade)
8 oz. smoked mozzarella cheese, shredded
18-20 slices pepperoni

1. Preheat oven to 400 degrees F.
2. If using a pizza stone or cast iron pizza pan, sprinkle with cornmeal. If using a cookie sheet or metal pizza pan, grease with olive oil, then sprinkle with cornmeal.
3. Remove thawed bread dough from refrigerator and stretch or roll out to a thickness of 1/2-inch. Shape into a heart. Prick several places with a fork.
4. Bake in preheated oven 10 minutes.
5. Remove from oven and top with pizza sauce, leaving a 1-inch border all the way around.
6. Sprinkle cheese over sauce.
7. Outline with pepperoni in a heart shape.
8. Bake another 10-20 minutes until pizza is golden and bubbly.

Chocolate Kiss Cookies

1 cup margarine, softened
1/2 cup white sugar
1 teaspoon vanilla extract
1 3/4 cups all-purpose flour
1 cup finely chopped walnuts
1 (6 ounce) bag milk chocolate candy kisses
1/3 cup confectioners' sugar for decoration

1. In a large bowl, cream margarine with sugar and vanilla until light and fluffy. Mix in flour and walnuts, beating on low speed of an electric mixer until well mixed. Cover, and refrigerate dough for 2 hours, or until firm enough to handle.
2. Preheat oven to 375 degrees F (190 degrees C).
3. Remove wrappers from chocolate kisses. Shape approximately 1 tablespoon of dough around each chocolate kiss; be sure to cover chocolate completely. Place cookies on an ungreased cookie sheet.
4. Bake for 10 to 12 minutes in the preheated oven. While cookies are still warm, roll them in confectioners' sugar. Serves 36.


Mardi Gras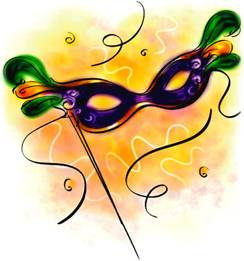 Have guests make their own masks.
Hand out beads for winning games, doing nice things, funny jokes, etc!
Play New Orleans Jazz in the background and have room for dancing.


Mardi Gras Recipes

Sausage Rice Jambalaya

3/4 pound smoked sausage, thinly sliced
1 small eggplant, cubed
1/2 cup chopped onions
1/2 cup chopped bell pepper
2/3 cup uncooked rice
1 cup chicken broth
1 cup chopped canned tomatoes, drained
1/4 teaspoon salt
Ground black pepper to taste
1 small bay leaf

Preheat oven to 350 degrees F.

Cook sausage until lightly brown in oven-safe skillet. Add eggplant, onions, and bell pepper. Stir in rice, chicken broth, tomatoes, salt, pepper, and bay leaf.

Bring to a boil, cover, and bake for 30 minutes or until rice is tender and the liquid is absorbed. Fluff lightly with a fork. Remove bay leaf before serving.

Yield: 4 servings

Creole Bread Pudding

1/2 loaf French bread, day old is best
1 qt half & half
1/2 cup plus 8 tsp sugar
4 whole eggs plus 4 egg whites
4 tsp vanilla
1 cup chopped pecans
1 cup raisins
1 cup chopped apple
1 tsp cinnamon
pinch of cream of tartar

Break up the bread and soak in the half & half; add 1/2 cup sugar, 4 whole eggs, 2 tsp of the vanilla, pecans, raisins, apples and cinnamon and mix well. Bake in a well buttered 9 x 12 baking dish for 30 minutes in a 350 degree oven. Beat egg whites with cream of tartar until stiff but not dry, gradually adding the 8 tsp of sugar and stirring in the remaining 2 tsp of vanilla. Spread meringue over the pudding and bake 10 minutes or until golden brown. Serves 10.


President's Day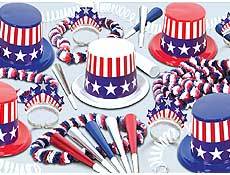 Share stories about the presidents with your children. Better yet, let them teach one another about what they have learned!
President's Day Recipes

Chocolate Lincoln Log

4 eggs, separated
3/4 c. sugar
2 tsp. vanilla
1/3 c. sifted flour
3/4 c. plus 2 tbsp. sifted cocoa
1/2 baking powder
1/4 tsp. salt
1 c. heavy cream
2 c. plus 2 tbsp. sifted powdered sugar
3/4 c. sliced almonds, toasted
2 tbsp. chipped candied ginger
1/2 c. orange marmalade
1/4 c. water
2 tbsp. butter

Beat egg whites until foamy; add sugar gradually and continue to beat until stiff. Beat yolks and 1 teaspoon vanilla until thick and lemon colored. Fold into whites. Sift together flour, 1/4 cup cocoa, baking powder and salt. Fold into egg mixture. Turn into waxed paper lined 10 x 15 x 1 inch pan.
Bake at 375 degrees for 13 to 15 minutes. Invert cake on towel sprinkled with 2 tablespoons cocoa. Remove paper; trim crisp edges from cake. Roll up towel with cake; cool 30 minutes. Unroll, remove towel. Whip cream with 2 tablespoons powdered sugar. Fold in 1/2 cup almonds and ginger.
Spread marmalade on cake, then spread on cream mixture. Reroll, placing cake seam-side down on platter. Bring water to a boil, stir in 2 cups powdered sugar and 1/2 cup cocoa. Continue stirring until smooth. Blend in 1 teaspoon of vanilla and butter; cool slightly. Glaze cake with chocolate mixture; garnish with remaining almonds.

George Washington Cherry Cobbler

1/2 cup sugar
2 tablespoons cornstarch
1/4 teaspoon ground cinnamon
3/4 cup water
1 package (12 ounces) frozen pitted dark sweet cherries, thawed
1 tablespoon butter

Topping:
1 cup all-purpose flour
4 tablespoons sugar, divided
2 teaspoons baking powder
1/2 teaspoon salt
3 tablespoons shortening
1/2 cup 2% milk
Ice cream, optional

In a large saucepan, combine the sugar, cornstarch and cinnamon. Stir in water until smooth. Add the cherries and butter. Bring to a boil over medium heat; cook and stir for 2 minutes or until thickened. Pour into an 8-in. square baking dish; set aside.
For topping, in a large bowl, combine the flour, 2 tablespoons sugar, baking powder and salt. Cut in shortening until mixture resembles coarse crumbs. Stir in milk just until moistened.
Drop by spoonfuls over the cherries; sprinkle with remaining sugar. Bake at 400° for 30-35 minutes or until golden brown. Serve warm with ice cream if desired. Yield: 8 servings.


Chinese New Year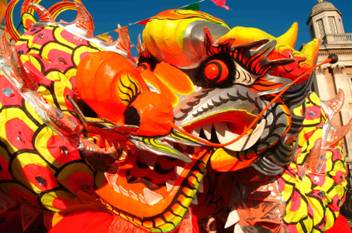 Learn how to write Chinese characters.
Decorate with Chinese lanterns, China travel posters , and Chinese zodiac pictures or drawings.


Chinese New Year Party Recipes

Shrimp & Vegetable Stir-Fry

1 1/4 lbs. (about) broccoli
4 tbsp. vegetable oil
1 med. onion, thinly sliced
3/4 lb. fresh mushrooms, thinly sliced
2 tbsp. vegetable oil
3/4 lb. shrimp (fresh or frozen)
1 1/2 c. Oriental stir-fry mix
2 c. fresh bean sprouts
3 c. hot cooked rice

Cut broccoli stems into 1/4 inch pieces; cut flowerettes into 3/4 inch pieces. Set aside. In a large skillet or wok, heat 4 tablespoons oil over medium heat. Add cut broccoli stems, sliced onion, and sliced mushrooms. Cook and stir until stems are crisp-tender, 5 to 7 minutes. Add 2 tablespoons oil. When oil is hot, add shrimp and broccoli flowerettes. Cook and stir 5 to 7 minutes longer. Spoon Oriental Stir-Fry mix over vegetables. Stir gently until mixture thickens slightly. Gently stir in bean sprouts; cook 1 minute longer. To serve, spoon hot mixture over cooked rice.

Apple Wonton Bundles

4 medium tart apples, peeled
64 wonton wrappers
2 to 3 cups canola oil
1 jar (12 ounces) caramel ice cream topping, warmed

Cut each apple into four wedges; cut wedges into four pieces. Place a piece of apple in the center of each wonton wrapper. Brush edges of wrapper with water and bring up around apple; pinch to seal. Cover with plastic wrap until ready to cook.
Heat oil in a fondue pot to 375°. Use fondue forks to cook wonton bundles until golden brown (about 1 minute). Cool slightly. Serve with caramel topping. Yield: 64 bundles – 16 Servings.


The Olympics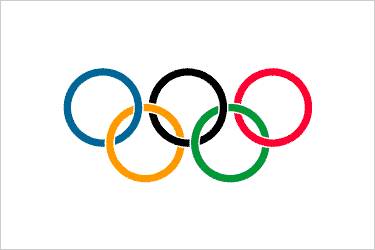 Play your own version of "Olympic Games". Make games to fit the skill and age level of guests and award medals to winners.
Play an Olympic trivia game and see who can remember Olympians from the past!
Decorate with the Olympic rings and flags from different countries.
Olympic Rings Fruit Pizza
1/2 cup butter, softened
1/2 cup shortening
1/2 cup sugar
1/2 cup packed brown sugar
1 egg
3 ounces semisweet chocolate, melted and cooled
1 teaspoon vanilla extract
2 cups all-purpose flour
1/2 cup baking cocoa
1/4 teaspoon salt
1 package (8 ounces) cream cheese, softened
1/2 cup confectioners' sugar
2 cups whipped topping
1/2 cup fresh blueberries
1/2 cup fresh blackberries
1/2 cup diced fresh strawberries
1/2 cup pineapple tidbits, drained
1 large kiwifruit, peeled and chopped
In a bowl, cream butter, shortening and sugars. Beat in the egg, melted chocolate and vanilla; mix well. Combine the flour, cocoa and salt; gradually add to creamed mixture. Cover and refrigerate for 30 minutes.
Place waxed paper over a 15-in. x 10-in. baking sheet without sides. Shape dough into a flattened rectangle and place on prepared baking sheet. Cover dough with waxed paper; roll dough to within 1/4 in. of edges of baking sheet. Remove top sheet of waxed paper; invert dough onto another greased baking sheet. Remove remaining waxed paper.
Using a 4-1/2-in. diameter plate or bowl and a knife, trace three touching circles along a long side of the dough. Trace two more circles centered below and overlapping upper circles by 1 in. Cut around outer edges of the rings; remove dough around rings and use to make cookies if desired. Bake rings at 350° for 14-16 minutes. Cool on a wire rack.
In a small bowl, beat cream cheese and confectioners' sugar until smooth. Add whipped topping; mix well. Transfer cooled crust to a serving platter. Spread with frosting. On top rings, from left to right, place blueberries, blackberries and strawberries. Place pineapple and kiwi on lower rings. Store in the refrigerator. Yield: 12-16 servings.
*Olympic Rings Fruit Pizza published in Taste of Home's Holiday & Celebrations Cookbook Annual 2003, p221
---
If you have any additional tips that you'd like to add, please post them on the
Cook'n Club Forum
(if you're a
Cook'n Club Member
)...or e-mail them to
Dan@dvo.com
.
---
Join the Cook'n Club!An unbeatable value with exclusive benefits for members only.
Enjoy articles like this and many other benefits when you join the Cook'n Club.
---